Orange Phosphorescence Hints at Lab Grown Defect
October 03, 22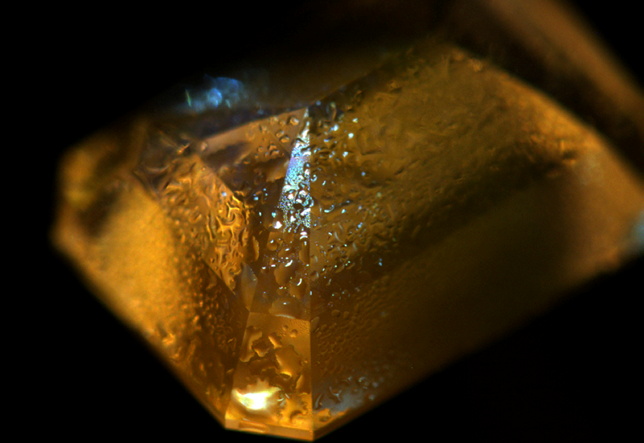 (IDEX Online) - Tests on a lab grown diamond revealed an unexpected orange phosphorescence, a possible consequence of defects internal crystal plane.
The CVD-produced 1.547 carat, emerald cut H / VS1 stone was submitted to the Gemological Science International (GSI) Lab in Mumbai for post growth treatment identification.
Most CVD (Chemical Vapor Deposition) diamonds show an orange, red, blue and sometimes mottled distribution of purple, red, and blue fluorescence color, say authors of a GSI lab note, when observed with DiamondView, which examines surface fluorescence by illuminating it with shortwave ultra-violet light.
The diamond under examination revealed "a strong greenish yellow fluorescence when observed length wise". When rotated degrees it displayed a strong orange fluorescence was observed.
The change in the fluorescence colors could be "due to the defects in the internal crystal plane," the authors say.
Pic courtesy GSI