Poland and Lithuania Call for EU Diamond Sanctions on Russia
January 15, 23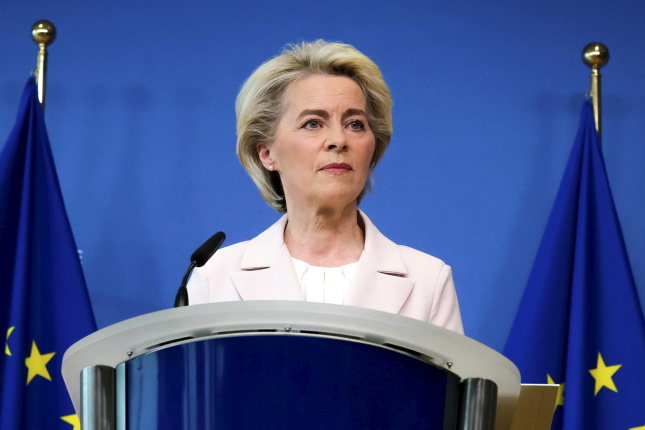 (IDEX Online) - Poland and Lithuania say they will again push for an end to Belgium's diamond trade with Russia.
Diplomats from both countries are demanding tougher EU sanctions against Russia and its ally Belarus as the war in Ukraine approaches its first anniversary.
"Once again there is an attempt to extend sanctions on the export of Russian diamonds. The value of diamond exports to the Russian budget is estimated at €4.5 billion. This is a considerable amount," an unnamed EU diplomat told the Polish news agency Polska Agencja Prasowa.
Leaders of the 27 EU member states want to adopt a new package of sanctions before the EU-Ukraine summit in Kyiv, in early February.
"We will put pressure on the Kremlin with sanctions as long as necessary. We will extend sanctions to those who militarily support Russia's war, such as Belarus and Iran," said Ursula von der Leyen (pictured), President of the European Commission last week.
Ukraine is also urging the EU to sanction Russia's state nuclear energy company Rosatom.
The EU has imposed billions of dollars worth of sanctions on Russia, but has repeatedly decided against following the US by imposing a ban on rough diamonds.
The Antwerp World Diamond Centre (AWDC), representing Belgium's diamond industry, has warned on many occasions that diamond sanctions could cost 10,000 jobs, and would do more harm to Antwerp than to Moscow.