Space Diamonds are Back on Earth
January 29, 23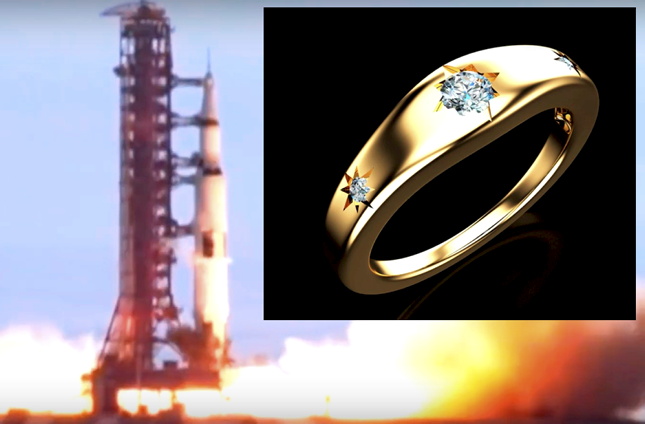 (IDEX Online) - A collection of "space diamonds" have landed, after an 18 million mile journey orbiting Earth.
The first-ever batch of diamonds a NASA mission will be numbered, laser engraved and documented by the American Gem Society Laboratory as having been in space.
The gems - a mix of mined and lab growns - blasted off on Elon Musk's SpaceX-26 from Kennedy Space Center, Florida, USA, on 26 November 2022 and splashed down in the robotic Dragon capsule off the coast of Tampa, Florida, on 11 January.
Dianna Rae Jewelry, based in Lafayette, Louisiana, USA arranged for the diamonds to be sent into space and says prices will range from $745 to $2m.
One of the pieces advertised online (pictured) is a simple gold band with a 0.10-ct lab-grown diamond that was in space (of SI2 clarity and G-H color or better) and two smaller stones that weren't, priced at $2,745.