Jewelry Raider Pepper-Sprays Worker
January 30, 23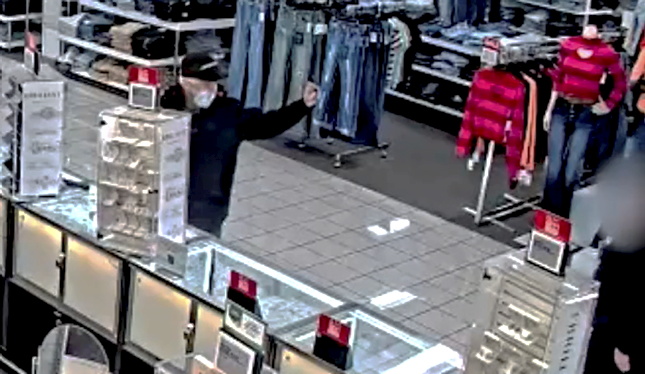 (IDEX Online) - Police in the US are hunting a raider who pepper-sprayed a female staff member during a raid on the jewelry counter at a Kohl's department store.
The suspect was caught on surveillance footage smashing a display case with a hammer and stealing wedding rings valued at $80,000.
The worker was injured by the pepper spray , but no further details of her condition were given.
The suspect, a white man with blond hair, wore a baseball cap and face mask during the raid in Gaston, North Carolina, on 17 January.
The JSA (Jewelers' Security Alliance) is appealing for information at 212-687-0328 or jsa2@jewelerssecurity.org
Video grab shows the suspect pepper-spraying a worker