Nine Die in Gold Mine Collapse
February 12, 23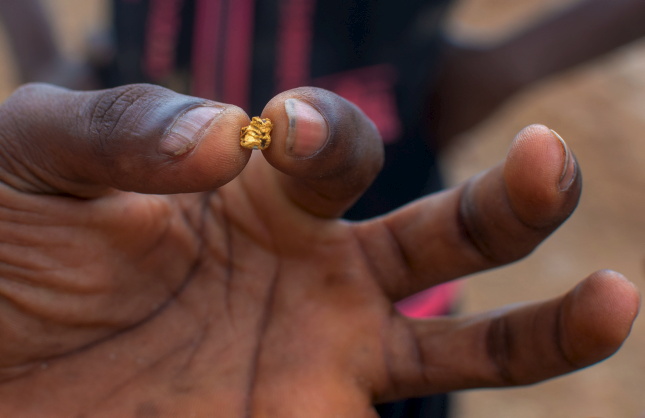 (IDEX Online) - At least nine workers died in a collapse at one of Burkina Faso's many unregulated artisanal gold mines.
Rescuers found four bodies last Tuesday night (7 February) at the mine in the western Tuy province, and another five the following morning.
Burkina Faso, in west Africa, is the world's 12th biggest gold producer (102.8 tonnes in 2021). There are an estimated 800 artisanal mines in the country, with minimal safety standards, in addition to corporate mining operations.
The Artisanal Gold Council said in a statement: "Accidents of this nature are unfortunately not uncommon in this sector, but we are working hard to change this.
"Our hearts go out to the families and friends of those who were killed in this accident."
Last month the government of Burkina Faso said it would shut down artisanal gold-mining sites in 20 villages of the county's center-east region.
Generic pic of artisanal miner with a nugget of gold