Botswana Threatens to Walk Away from De Beers Deal
February 14, 23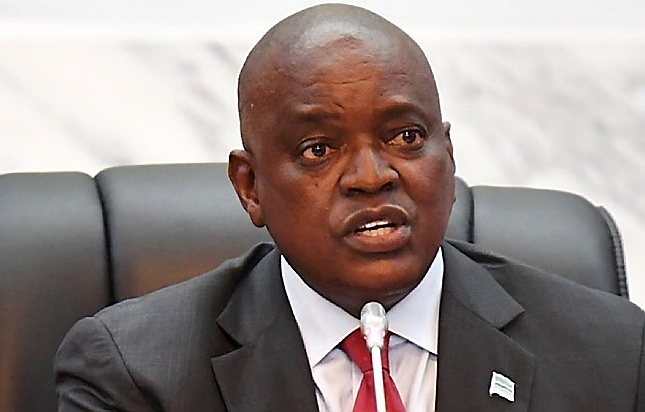 (IDEX Online) -

Botswana is threatening to walk away from its deal with De Beers unless it can agree "more favorable" terms.
Both sides signed up to an agreement in 2011, whereby the government sells most of the country's rough production through Debswana, a 50-50 partnership with De Beers.
But several attempts to renegotiate the deal have ended in failure.
On Sunday Botswana's President Mokgweetsi Masisi (pictured) threatened to walk away from the deal unless De Beers agreed to more favorable terms.
"If we don't achieve a win-win situation each party will have to pack its bags and go," he told a rally of his ruling Botswana Democratic Party, according to an AFP news report.
""We are upping the stakes because we want a larger share from our diamonds."
The original agreement was that De Beers would sell 90 per cent of the country's diamonds and state-run Okavango Diamond Company would sell the remaining 10 per cent. In 2020 the split was adjusted to 75-25.
Back in November 2022, the President slammed the Sunday Standard newspaper for running a story headlined "Masisi to ditch De Beers for Lucara and HB Antwerp?".
It reported the Okavango Diamond Company (ODC), wholly owned by the Botswana government, was planning to sell its specials (+10.8-carats) to Canada-based Lucara and Belgian manufacturer HB Antwerp instead.
De Beers and the Botswana government were unable to reach agreement on a new deal, but extended the existing deal until 30 June this year.
At the time De Beers said: "Following further positive progress towards a new agreement being made in the first half of 2022, the two parties have agreed to the one-year extension to enable the finalisation of the ongoing discussions."
De Beers said in a statement that it was confident that a "
successful partnership" that had lasted over 50 years would continue.
"
We have a strong connection to the country and the people of Botswana, underpinned by an enduring desire for the success of our operations and by extension, the country itself. It's important to note that our negotiations span more than just the sales agreement, they also include the future mining rights for Debswana which are more complex and require more time to land on the finer details," it said.
"President Masisi underlined that agreeing on a win-win outcome for both parties will be vital. That's absolutely correct as our arrangements must make economic and strategic sense for both parties, and we are confident that our successful partnership will continue."