Raiders Burst Through Jewelry Store Wall
May 29, 23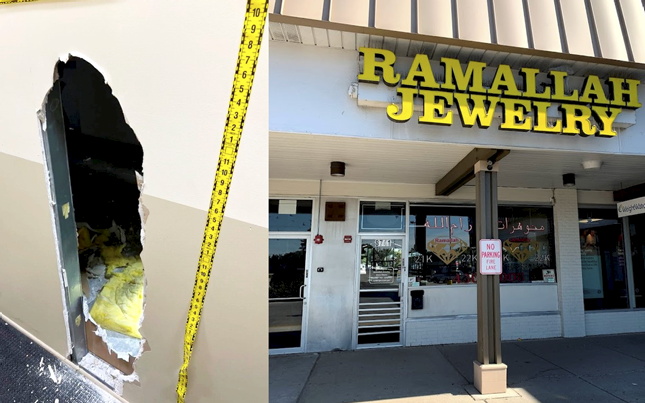 (IDEX Online) - Police are hunting three raiders who burst through the wall of a jewelry store, attacked the owner, and fled with gold necklaces and bracelets and loose jewelry.
They broke in overnight to a vacant premises next to Ramallah Jewelry in Oak Lawn, Illinois, USA, and removed one layer of a dry wall dividing the two properties.
When Elias Mseeh opened up for the day, they kicked through the second layer, attacked him, tied him up and beat him.
During the seven-minute heist the gang, reportedly armed with a crowbar and a gun, also cut the phone line, triggering the store's alarm.
They smashed display cabinets and took what they could, but didn't wait for Mseeh's business partner, who had they key to the safe.
The Jewelers' Security Alliance (JSA) is offering a reward of up to $2,500 for information leading to the arrests of the suspects.
Pic shows the hole in the wall between Ramallah Jewelry and a vacant property.