Gambler Jailed for $13m Diamond and Gold Ponzi Scheme
May 30, 23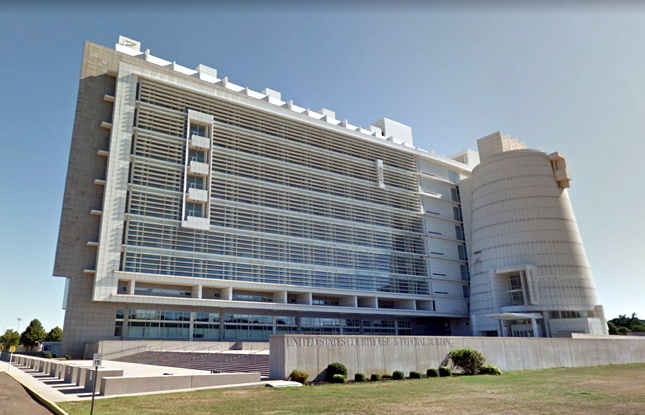 (IDEX Online ) - A gambler who raised over $13m in a Ponzi scheme telling investors their money would be used in the sale of gold, jewelry and diamonds, has been jailed.
But John Quadrino, age 57, of Oceanside, New York, never invested their money. Instead he used to pay off gambling debts.
He was sentenced at at the federal courthouse in Central Islip, New York (pictured) to 41 months in prison and ordered to repay $3.3m by a federal judge.
Quadrino pleaded guilty to one count of conspiring to commit wire fraud in 2018 but sentencing was delayed because of the COVID-19 pandemic.
"Dozens of investors handed over their savings to this defendant based on empty promises, and in the end, he personally spent and gambled away millions of dollars of their hard-earned money," said District Attorney Anne Donnelly.
Quadrino told investors that his companies - Princess Cut Industries, Inc., Sassy Jewelry Buyers, Inc., and Golden Glitter Trading, Inc. Would buy diamonds, jewelry, and gold to sell on to refineries and jewelers.
He asked them to invest large sums of money, for fixed periods of time, in exchange for a guaranteed, fixed rate of return at the end of the agreed upon time period.
Quadrino systematically engaged in a classic Ponzi scheme, over the course of five years, returning investor principal and interest from the investor capital of other victims.
He used investor capital to issue checks to himself and to pay for his personal gambling expenses.