Farewell to Legendary Diamond Cutter Sir Gabi Tolkowsky
May 31, 23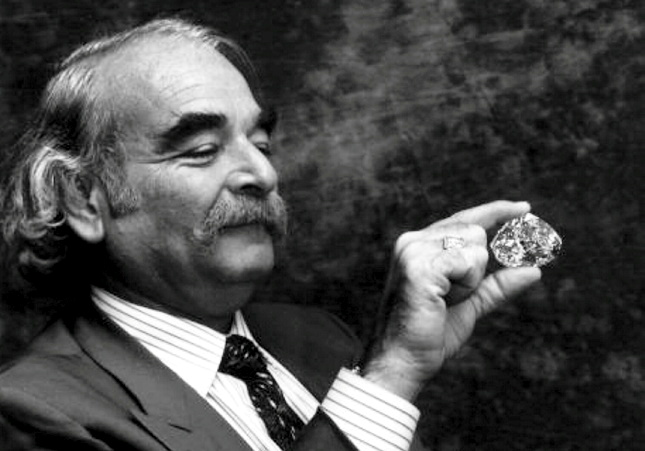 (IDEX Online) - Sir Gabriel "Gabi" Tolkowsky, the legendary master diamond cutter and innovator, has died at the aged of 84.
He will be remembered for a catalog of remarkable achievements during a career spanning seven decades.
He
headed the team that the 273.85-carat Centenary Diamond for De Beers' 100th anniversary in 1991, which was insured at the time for $100m.
Tolkowsky, a sixth-generation diamond cutter from an esteemed Antwerp family, and was
born in Tel Aviv in 1939.
He learned the trade from his father, Jean, who had a diamond-polishing factory in Israel, and went on to work for Diatrada, the De Beers manufacturing unit, where he he developed the Flower Cuts collection.
He also created the 105-facet Gabrielle cut, known as the first 'triple brilliant'. And he spent three years cutting the 545.67-carat Golden Jubilee diamond, also for De Beers, in a secret underground bunker.
Tolkowsky was knighted by the Belgian government in 2003 for services to the diamond industry.
Pic, courtesy De Beers, shows Sir Gabriel Tolkowsky with the Centenary Diamond.