100% Refund if Lab Grown Buyers Trade up to Natural
August 16, 23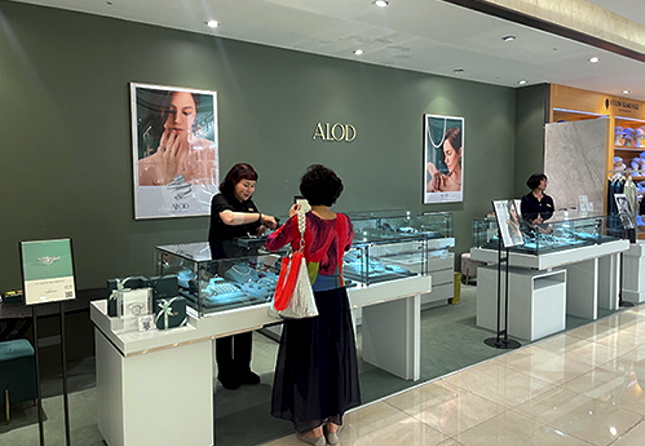 (IDEX Online) - A lab grown brand in South Korea is offering customers the option to trade up to a mined diamond - and get a full refund, minus tax.
"If a customer who purchased a lab-grown diamond from us later wishes to buy a natural diamond of the same grade and size, we guarantee 100 per cent of the price excluding value-added tax," an spokesman for Alod told the Maeil business newspaper.
Alod, one of several lab grown companies in the country, sells 1.0-ct diamonds for $2,250 and 2.0-cts for $4,500.
It says it's selling over $84,000 a month from its store at the Hyundai Department Store in Samseong-dong, southern Seoul, that opened in March.
The company plans to to open more stores inside department stores, aimed primarily at high-end consumers in their late 30s to 50s.
Pic courtesy Alod