A De Beers Tagline is Forever
September 19, 23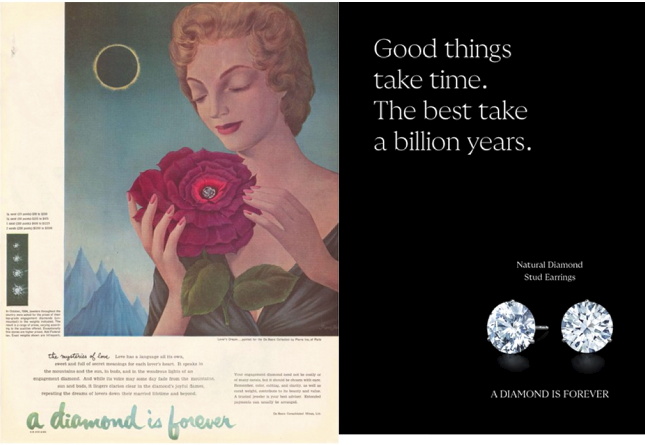 (IDEX Online) - De Beers is again reviving the iconic "A Diamond is Forever" tagline in a $20m campaign to promote natural diamonds.
A series of ads will incorporate the slogan, coined by young copywriter Frances Gerety in 1947, as the British miner sought to reverse a downward trend in diamond sales.
De Beers says it's re-introducing the line to support consumer demand in natural diamonds for the 2023 holiday season in the US and China.
It features in the relaunch of its generic Seize the Day campaign - aimed at promoting natural diamonds in general, rather than De Beers specifically. The campaign was last revived in 2016.
The original "A Diamond is Forever" ads barely mentioned De Beers, at a time when the company had a near-monopoly.
They convinced the public that diamonds were no longer the preserve of the wealthy, and turned a diamond ring into the essential symbol of a couple's love.
The 2023 ads make no mention at all of De Beers and will be made freely available to the diamond trade to promote natural diamonds.
Al Cook, CEO of De Beers Group, said: "Natural diamonds have remained icons of love for centuries. And De Beers advertising has remained iconic over the decades.
"We're proud to build on this tradition by reviving and refreshing one of our most successful campaigns."
Pic shows "A Diamond is Forever" ads, old and new, courtesy De Beers.