Ultra-Luxurious Diamond-Encrusted Nokia on Sale for $160K
January 21, 10
Goldstriker International has unveiled a new cell phone for the luxury sect. Dubbed the "Nokia Supreme," the device is encrusted with 12.5 carats of pink diamonds, 1,225 individually set gems and a 3-carat navigational button centerpiece.
The jeweled phone is a far cry from affordable. At $160,000, the Supreme boasts solid platinum veneers and screws, making up a total of 83g of platinum for the handheld device.
"There is no finer relationship than platinum & diamonds. They are pure, rare, and eternal," the phone's description reads on Stuart Hughes website. Hughes designed the device exclusively for Goldstriker.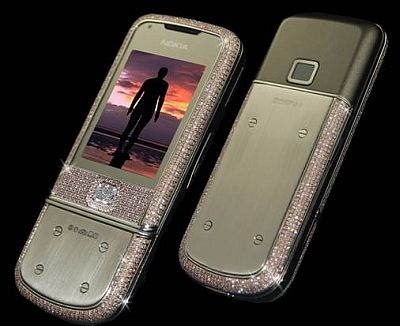 "There is no finer relationship than platinum and diamonds,"
says the pink diamond-encrusted Nokia Supreme's designer