Harry Winston Posts Massive $73 Million Loss
April 01, 10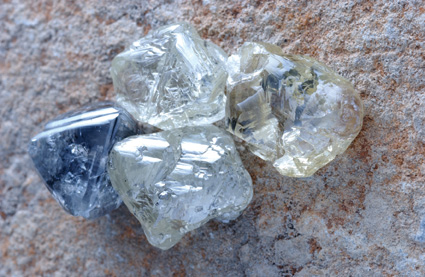 Income from rough diamond sales rose sharply in Q4, a result of
higher prices and larger volumes
Harry Winston Diamond Corporation recorded an annual net loss of $73.2 million, compared to a $70.1 million profit the year before. The company was able to decrease its losses in the fourth quarter to $3.4 million after it posted a net loss of $73 million in the fourth quarter of the prior year.
Fourth quarter consolidated sales of $133.7 million were a 13 percent year-over-year increase. The increase did not prevent a 62 percent drop in annual sales to $412.9 million.
The Canadian diamond mine and retail owner was clearly deeply affected by the economic crisis, only recently showing signs of recovery.
Rough diamond sales in the fourth quarter rose 24 percent to $63.5 million while annual rough diamond sales of $187.9 million were 43 percent lower than in the previous fiscal year.
The increase in quarterly rough diamond sales resulted from a combination of a 12 percent increase in prices and an 11 percent increase in volume of sales. The decrease in annual sales resulted from a combination of a 34% drop in prices and a 14% decrease in the volume sold during the year.
Retail sales for the fourth quarter increased 4 percent to $70.2 million from $67.3 million for the comparable quarter of the prior year, reflecting the strength of the Asian market and offsetting continuing slowness in the U.S. market.
For the year, the company reported retail sales of $225 million and a loss from operations of $15.7 million, compared to $281 million and $2.5 million, respectively, in the prior year.
Harry Winston reported a sharp cut in rough diamond production during the quarter, mining 1.6 million carats, compared to 2.6 million carats from the Diavik diamond mine. The decrease was due to a planned reduction in mining activity to reflect the softness in the rough diamond market earlier in the year.