DTC Holds Business Excellence Seminar
September 05, 10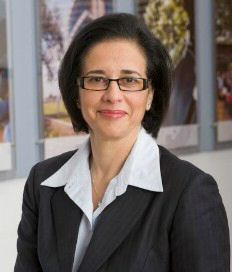 The concept of the New Normal
reflects on the increasing opportunities
that are afforded us by seeking to
adapt quickly to the developing
landscape. - Shine
DTC Sightholders in London for the Sight also attended the annual Business Excellence Seminar (BES), a series of lectures and discussions on how to improve business.
Entitled 'Operating in the New Normal,' the BES was hosted by DTC CEO, Varda Shine who said in her opening remarks that "the concept of the New Normal reflects not only the new economic realities that are being imposed on our businesses, but also the increasing opportunities that are afforded us by seeking to adapt quickly to the developing landscape."
She went on to say that if companies are to succeed, evolution will be the watchword.
De Beers CEO Gareth Penny took the audience back to the beginning of Supplier of Choice and talked about how the challenges the industry faced then have been addressed over the past ten years but cautioned that there are challenges ahead of us.
Four guest speakers held then a series of breakout sessions. Dr Tore Opsahl, Research Associate at Imperial College Business School discussed the role of social networks to spur business growth. He was followed by Dr Andrew Scott, Professor and Deputy Dean (Programs) at London Business School whose presentation focused on how economies normally recover from downturns and how this is affected by financial factors and how financial problems in developed nations are transmitted to emerging countries.
Dr Gemma Calvert, Professor of Applied Neuroscience at the University of Warwick, discussed how consumer behavior is represented in the brain looking at how we actually make choices. Last, Dr Graham Baxter, Associate Director at the International Business Leaders Forum, highlighted the importance of corporate social responsibility and its impact on the bottom line and consumer confidence.
Shine concluded the day by summarizing what each presentation means to diamond businesses across the pipeline.
She highlighted a number of points. The global economy is still in a fragile state and may well become more volatile than before; although interest rates are likely to remain low, the world is deleveraging and borrowing too heavily in the current climate to chase market share and could have negative repercussions
As the diamond industry seeks new opportunities in the new normal, emerging markets – both geographical and virtual – are likely to become of increasing importance, she added.
Corporate Responsibility (CR) is a necessity and not an optional extra, Shine emphasized. Although leading in this field may not always be easy, it is the right thing to do and seeking partnerships in CR activities can be an effective model. Finally, Neuroscience has shown that emotional rather than rational decision making plays the biggest part in consumers' buying habits; as the diamond is a product so heavily wrapped up in emotion, the industry's marketing approach should play to these strengths.