Ambassador Milovanovic First Woman to Chair KP
January 29, 12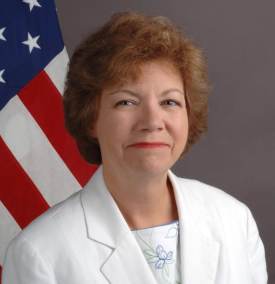 2012 KP Chair, Ambassador Gillian
Milovanovic

(IDEX Online News)
– Ambassador Gillian Milovanovic will serve as Chair of the Kimberley Process for 2012 on behalf of the
U.S.
, the first woman to serve in this post.
Milovanovic is an appointee of Assistant Secretary for Economic and Business Affairs Jose W. Fernandez, the office of the State Department Spokesperson announced Thursday.
She served as ambassador to Mali in 2008-2011 after serving as ambassador to Macedonia. Milovanovic has held senior positions at U.S. embassies in South Africa, Botswana and Belgium. Milovanovic speaks fluent French and has extensive economic and business experience.
Milovanovic joined the Foreign Service in 1978. Her early assignments included a tour as an international relations officer in the U.S. State Department's Bureau of Oceans and International Environmental and Scientific Affairs, Office of Fisheries Affairs. She served as vice consul in Sydney, Australia; staff assistant to the Assistant Secretary of State for East Asian and Pacific Affairs; and as a political officer in Paris following a year of study at the French Ecole Nationale d'Administration.
In 1987, Milovanovic joined the U.S. consulate general in Cape Town, South Africa, where she served as political-economic officer and deputy consul general. From 1990 to 1994, she was political-military affairs officer and deputy political counselor at the U.S. Embassy in Brussels. From 1994 to 1997, she served as Deputy Chief of Mission in Gaborone, Botswana. She was Director of the Office of Nordic and Baltic Affairs at the Department of State from 1997 to 1999.
Milovanovic is a graduate of the University of Pennsylvania, Temple University and the Ecole Nationale d'Administration. She is the recipient of two Superior Honor Awards and two Meritorious Honor Awards from the Department of State.