De Beers CEO Mellier Replaces Oppenheimer as Element Six Chairman
October 26, 12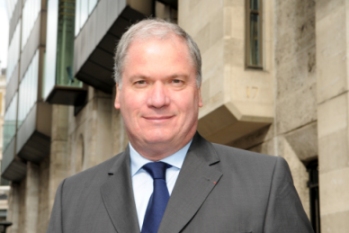 Philippe Mellier

(IDEX Online News)
– De Beers Group CEO Philippe Mellier is the new chairman of Element Six, the group's synthetic diamond production subsidiary. He is replacing Jonathan Oppenheimer, departing after Anglo American bought the Oppenheimer stake in De Beers.
The company, which supplies lab-made diamonds for industrial use, raises concerns in the diamond industry of using its expertise to supplying the gem-quality sector, competing with natural diamonds.
Mellier is not cooling these concerns, stating that he looks forward to "open new markets and develop innovative uses for synthetic diamond supermaterials."
Cyrus Jilla, Element Six CEO, added, "We … believe his expertise will be invaluable to Element Six as we work to strengthen our operating performance and long-term growth strategy."
Mellier joined De Beers in July 2011 and has since overseen a strategic review of the group's business and its integration into Anglo American.
Anglo acquired the Oppenheimer family's 40 percent stake in De Beers in August, increasing its shareholding in De Beers to 85 percent.