Belgian Politician Warns Against Diamond Sanctions
June 16, 14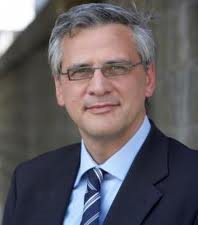 Kris Peeters

(IDEX Online News)
–
The 36th World Diamond Congress has opened in Antwerp, with Minister-President of Flanders, Kris Peeters, warning of the "catastrophic" impact that sanctions relating to the diamond industry could have. The Congress is the bi-annual meeting of the World Federation of Diamond Bourses (WFDB) and the International Diamond Manufacturers Association (IDMA).
Talking of the huge role of the diamond industry in the Belgian economy – with turnover in 2013 of $55 billion – and the important relationships that Belgium has, as a result, with Russia, India and China, Peeters said that "economic sanctions related to diamonds cannot be allowed to happen".
"Diamonds are our region [Flanders] and country's calling card," he said. "They provide work for 35,000 people in the Antwerp area alone. Sanctions would be a catastrophe."
The European Union has discussed possible sanctions against Russia due to its actions in Ukraine. Around 70 percent of Alrosa's diamonds are marketed in Antwerp.
Peeters also said talks were taking place at the regional and federal level in Belgium in a bid to reduce labor costs and introduce a 'carat tax' under which companies would not be taxed on the basis of their profit but on a percentage of their turnover. "That would give Antwerp companies a critical edge," Peeters explained.
Meanwhile, WFDB President Ernie Blom said the industry needed to create a clear strategy for how to bring about increased profitability and to overcome challenges such as the lack of global generic marketing.
He described the diamond industry as one of the most legislated in the world and that tough financial controls in recent years have hit profitability, thus making banks even more wary about lending to diamantaires.
Following Blom, Antwerp Alderman of Economy, Philip Heylen, said that Antwerp had thrived as a diamond center for more than 500 years due to its open-mindedness, investment in technology and understanding that it could not live alone and the need to work and develop relations with others, saying that the city was home to 172 nationalities.
Antwerp World Diamond Centre (AWDC) President Stephane Fischler said that although diamonds are mined and manufactured all over the world, Antwerp remained "the beating heart" of the diamond industry.
"Allow me to say a few words about what AWDC, representing around 1700 diamond companies here in the heart of Europe is focused on.
"Yes indeed we have been discreet leaders for many years. Yes indeed we believe that trade more than politics builds bridges, enrich dialogue and foster friendships. But also, that no one should be left aside. That all those men and women digging or polishing, sometimes in conditions that must keep challenging us, are part of this big diamond family and contribute enormously in creating added value.
"And so, the AWDC, among others, proudly supports the important and much recognized work of the Diamond Development Initiative.
"This industry cannot afford to produce THE most unique and precious, without maintaining collectively the highest reputation in the eyes of governments and consumers."