Hope Spinel Sells for $1.5 Million
September 29, 15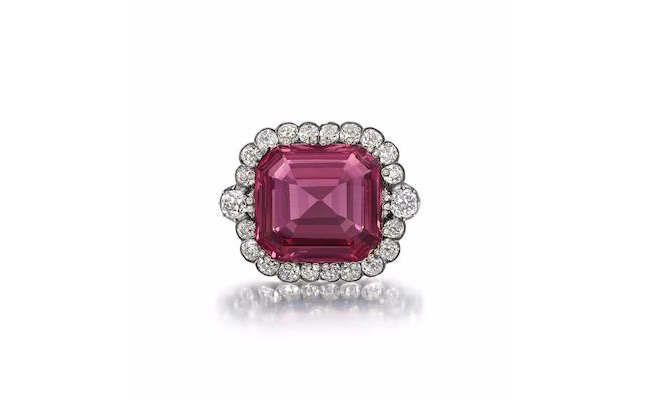 (IDEX Online News) – The Hope Spinel, a 50.13-carat octagonal-cut stone, sold at Bonhams Fine Jewelry sale in London for £962,500 ($1.5 million) or $30,000 per carat.
The previous world record price per carat for a faceted Spinel was $16,000, which was set in 2013.
The gem, which is the size of a small plum, was bought by a private telephone bidder.
Bonhams said it was expecting bids in the region of £150,000-£200,000 ($227,231-$302,920) but fierce bidding drove up the price.
"We are delighted with the price it has made. It was an exceptional gemstone with a priceless provenance and these pieces just don't come to the open market often and when they do, they are hotly contested," said Jean Ghika, director of Bonhams Jewelry for the UK and Europe.