Mondiamo Partners With Blue Nile For Sale of Diamond Jewelry
January 22, 17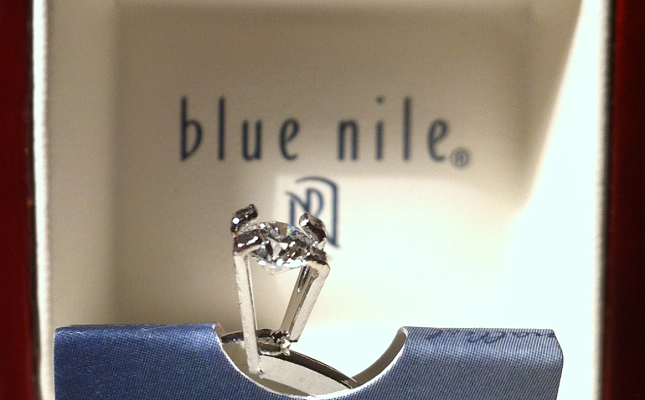 (IDEX Online) – Online jeweler Blue Nile is partnering with e-commerce company Mondiamo to introduce a service that enables consumers to sell their diamond jewelry for cash via a simple and transparent process.
The venture, test launched since June 2016, has already successfully assisted thousands of consumers to realize the true value of their diamond jewelry, the retailer said in a statement.
"The estimated value of diamond jewelry owned by consumers globally exceeds $1 trillion, with owners selling diamond jewelry worth billions of dollars annually. The diamond jewelry second-hand market, dominated by pawn and jewelry stores, has traditionally fostered a stressful and an opaque selling experience, with little to no transparency around the true value of the product."
Mondiamo uses Blue Nile's live pricing data for GIA-graded diamonds to accurately and transparently create a guaranteed cash offer range for diamond jewelry, sight unseen. Mondiamo then sends customers a free and fully-insured shipping kit to send their diamond jewelry to its evaluation center for inspection and final offer value.
To date, 100% of the transactions resulted in customers receiving a higher cash payment than the minimum offer value. Funds are typically transferred within one business day following Mondiamo's receipt of the jewelry. Mondiamo's service is currently available only in the United States and Canada although there are plans to expand globally.
"One of Blue Nile's guiding principles is to provide transparency to consumers so they can make a diamond purchase that's right for them, and this partnership with Mondiamo provides that transparency to those who wish to sell their diamond jewelry," said Blue Nile Chairman, CEO and President Harvey Kanter. "Blue Nile has one of the largest inventories of GIA graded diamonds in the world, which makes us the most reliable place to buy high-quality diamonds, and now with Mondiamo, to sell diamonds at tremendous values."
"Mondiamo's customer-centric solution, unlike current alternatives in the market, provides the seller with accurate pricing data and a transparent fee structure," said Ori Levy, CEO of Mondiamo."