Dharmanandan Diamonds Pvt. Ltd. Launches Diamond Traceability Program
September 13, 17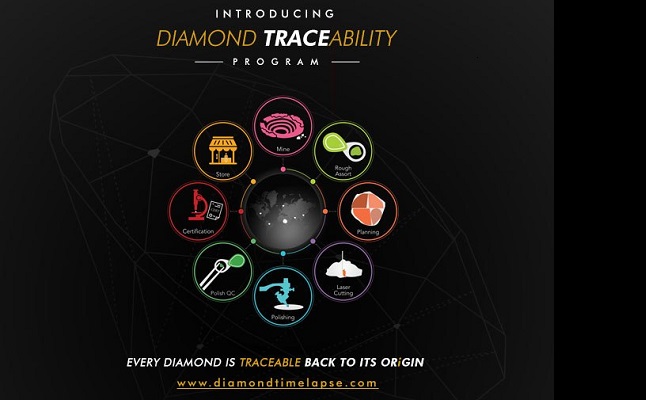 (IDEX Online) – Indian diamond manufacturer Dharmanandan Diamonds Pvt. Ltd. is launching its Diamond Traceability Program – The Diamond Time-Lapse at the Hong Kong Jewellery and Gem Show which started today.
The firm said the program aims to provide "the most transparent diamonds in the industry so far".
The Diamond Time-Lapse report provides the history of each of the firm's diamonds from mine to finger with minute details about the cutting and polishing process. The report contains real-time data about the origin of the diamond, the contribution of the firm's master artisans and certification. Consumers can register the diamond on their name at www.diamondtimelapse.com.
DDPL's Diamond Time-Lapse service will enable retailers to offer transparent information about the traceability of each diamond back to its origin. "Consumers will have more respect for the diamond as they are being assured that every diamond is ethically sourced, and to ensure its integrity, the diamond Time-Lapse has the real-time information of all the artisans who laid their skilful hands on this diamond."
Piyush Patel, Director of DDPL Group stated, "We, at Dharmanandan Diamonds believe that the sustainability of our beautiful industry firmly depends on the emotional value and the trust people have in diamonds."