International Gemological Institute Launches Italian Site
December 14, 17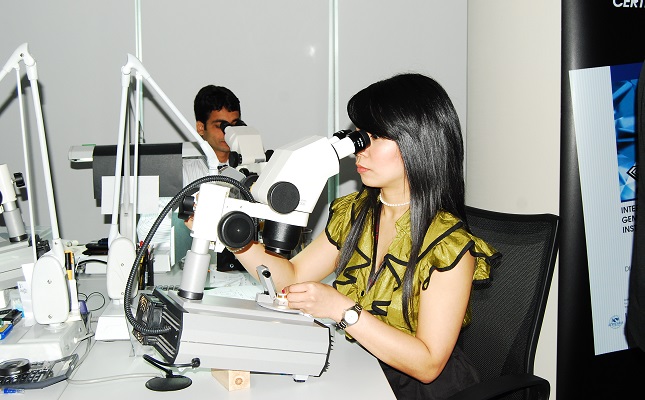 (IDEX Online) – The International Gemological Institute (IGI) has announced launched igialumni-italy.org, a website designed specifically for its Italy Alumni Association.
The lab said it is a first-of-its-kind site written in Italian and providing gem-related course information, relevant articles, applicable networking opportunities, and upcoming events. The new website is also accessible through IGI's main website, igi.org.
Organized into four main sections, the easy-to-navigate site, offers an IGI Alumni Association tab housing material regarding IGI Italy, an organizational chart, benefits of joining the association – including how to join, and a list of events. The site's training portion contains IGI Italy course offerings, which includes a comprehensive list of classes such as Diamond – Practical Exploration, Raw Diamond – Qualitative Analysis and Evaluation, and more. A helpful course calendar details when and where certain programs are offered. Users are also able to find out more about IGI's five Italian locations: Ascoli Piceno, Cavalese, Marcianise, Rome and Trecastagni.
Luigi Costantini, honorary president of IGI Italy, said the site would help to more effectively communicate IGI Italy course offerings. "Site visitors will now be able to easily learn more about Italy-specific courses and collaborate with other industry professionals."
The website also includes a gemologist section, where users can find and connect with accredited gemologists, graduate gemologists, gemologists of other institutes and gemology students. The Gempedia section houses news and articles authored by IGI Italy's five institutions. Its accompanying gallery, which showcases beautiful, close-up photographs of colored gemstones, is spearheaded by Costantini and was created to help students more easily understand the main internal characteristics of gems.
"We saw a need to provide more information to prospective students, current students, graduate gemologists and alumni at our Italy location," said Roland Lorie, IGI co-CEO. "Through the new Italy-focused site, we can tailor content to better suit our target audiences, making an enhanced experience for all."