Greenland Ruby to Display Mini 'Icebergs' at JCK Show Las Vegas
May 23, 18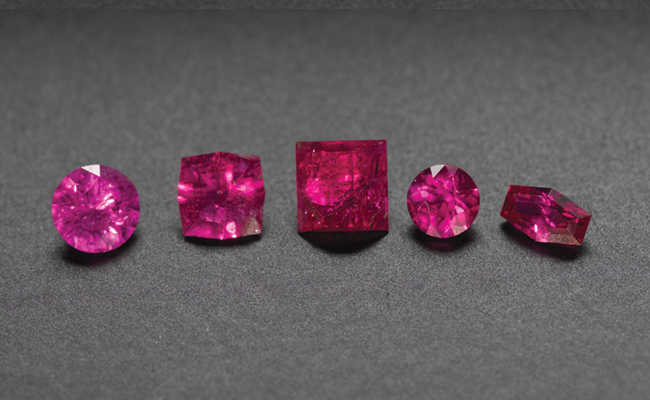 (IDEX Online) – Greenland Ruby will be appearing at the JCK Show in Las Vegas, from June 1-4, and will each day be displaying a mini "iceberg" in which a real Greenlandic ruby has been frozen.
Visitors will be encouraged to guess the carat weight of the encased ruby for a chance to win the gem. Contestants can take 'selfies' in woolly hats with the iceberg, and post "from Greenland" with their guesses on Facebook or Instagram and then at 5pm each day, there will be an online announcement on Greenland Ruby's social pages of the actual carat weight. The person with the closest guess wins the ruby! Hashtags for the event are: #greenlandrubyreveal, #greenlandruby, #notyourgrandmothersruby, and #responsiblerubies
Greenland Ruby gems are mined at a remote mine site in Aappaluttoq, Greenland, 155 miles south of Nuuk, Greenland's capital. The rubies, and pink sapphires, are embedded in corundum-bearing rock that geologists believe is in the oldest rock formation on earth. The output is processed at an ultra-modern, state-of-the-art cleaning and sorting operation adjacent to the mine.
Ruby and pink sapphire from the region have been described as similar to the quality that is found in parts of Burma and in Mozambique, two important sources of corundum. The gems vary in color from the deep and vibrant red ruby known traditionally in the trade as "Pigeon's Blood" to the lighter shades of pink (which are pink sapphire), Greenland Ruby said in a statement.
Greenland Ruby executives, including CEO Magnus Kibsgaard and Vice President of Sales and Marketing Hayley Henning will be on hand at the show, with the miner saying they will be finalizing contracts with jewelry brands and manufacturers for supplies of the responsibly sourced gems.
"Just one year after we started production at our ruby mine in Aappaluttoq, we are ready to deliver our first processed Greenlandic rubies and pink sapphires to the international market," said Kibsgaard. "Our sales are being executed through preferred partners who will assist Greenland Ruby in creating value for our responsibly sourced products."