Second Edition of Bharat Diamond Week: October 8-10
July 16, 18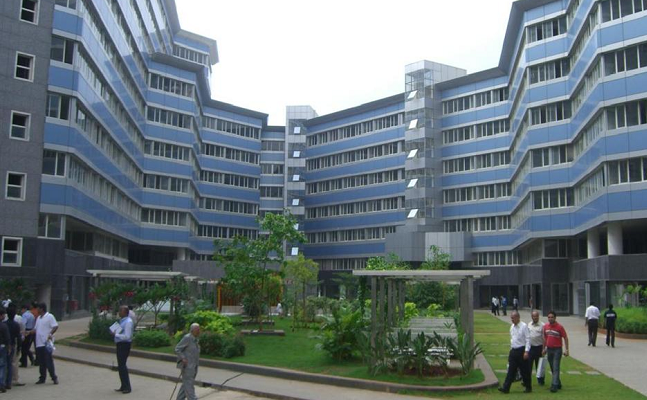 (IDEX Online) – The Bharat Diamond Bourse (BDB) in Mumbai, India, said it will be holding the second edition of its Bharat Diamond Week from October 8-10.
The BDB said it aims to build on the huge success of the first Bharat Diamond Week, held from April 23-25, which saw more than 1,000 visitors from India and across the world who did business with 150 Indian exhibitors of polished goods.
Bharat Diamond Bourse Vice-President Mehul Shah, who heads the Bharat Diamond Week project, said: "We were delighted with the first edition of the inter-bourse show which proved to be enormously successful. Now, we want to build on that and take the show up to the next level with more exhibitors and visitors. Our aim is to provide maximum exposure for our small and medium-size companies."
He added that the BDB will again book 150 complementary hotel rooms in order to host foreign buyers who will be taking part.
BDB President Anoop Mehta said: "The inaugural show was such a big success and demand so strong from visitors and exhibitors alike that it was clear to us that another show in 2018 was totally justified. We will be holding two shows a year with exhibitors offering a huge variety of polished diamonds in all shapes, sizes and colours. Visitors to the April event saw the comprehensive range of goods available, and I am certain that those traders and many others will attend the October fair.
"Each Indian company that wins the right to display at the Bharat Diamond Week is entitled to one booth. Priority will be given to visitors who are members of bourses affiliated to the World Federation of Diamond Bourses (WFDB), but all members of the diamond trade across the world are, of course, encouraged to participate.
"These inter-bourse events have proven their value at other diamond exchanges, and it is only right that India, as the world's primary cutting and polishing centre, should hold a fair to showcase the diamonds that we have available for sale. The Bharat Diamond Week puts buyers directly in touch with suppliers in a convenient setting, saving time and expenses as the exhibitors and their goods can be easily and quickly found, thus making the fair an efficient visit. We will be announcing further details in the coming weeks," Mehta added.
Meanwhile, Shah pointed out that October will be a busy month for the Bharat Diamond Bourse and the Indian diamond trade, with many members of the global diamond industry visiting Mumbai. "Following the Bharat Diamond Week, we will be holding a meeting of the World Diamond Council on October 22 which is being organised by the Gem and Jewellery Export Promotion Council (GJEPC), and then we are hosting the World Diamond Congress from October 23 to 25. We are delighted to be able to hold the meetings here because it is critical that the global diamond industry meets every year to discuss the major issues affecting it. We will also be holding a Bharat Diamond Week in New York from October 29 to 31."