Blue Nile Opens New Diamond and Jewelry Expert Facility
October 29, 18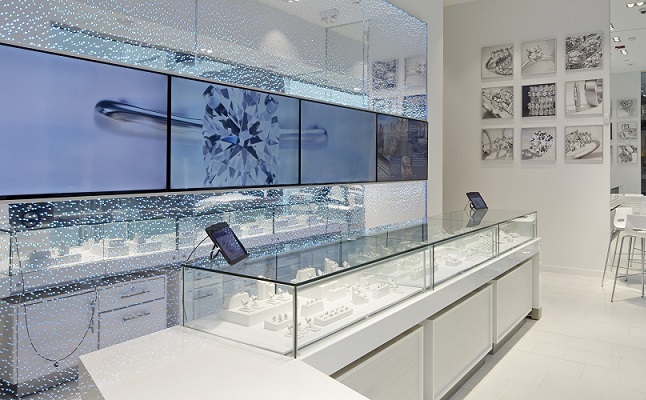 (IDEX Online) – Blue Nile, Inc. the largest online retailer of certified diamonds and fine jewelry, has opened a new facility for its Diamond and Jewelry Consultants, continuing the brand's commitment to providing the industry's most advanced service.
At the forefront of innovation, the facility was designed to increase productivity and continue the award-winning customer service that defines the brand.
"At the core of the Blue Nile business is creating real relationships with our customers by providing guidance during one of their most important and intimate purchases," said Sarah Gauthier, Blue Nile Senior Director of Customer Experience. "The opening of our new facility will provide our talented consultants the resources necessary to deliver exceptional service and further establish the brand as a leader in the industry."
The opening of the facility allows the brand to put the customer first through the following:
"Evolution in education – updated classrooms will be used for the brand's three-week training program focusing on policy, processes and product knowledge. Each Diamond and Jewelry consultant must complete two weeks of classwork in the new space, followed by a week of training with a certified specialist. Education is on-going at Blue Nile, with consistent GIA courses.
"Personal touch – Diamond and Jewelry Consultants work on a non-commission base to ensure the focus is on providing the facts before customers make an emotional and financial investment on luxury jewelry. For a more personal conversation, the facility was acoustically designed with noise absorbing desks and modified ceilings to keep sound at a minimum and ensure that customers only hear the representative.
"The art of 24/7 service – A trained professional is available to customers 24/7 by phone, email or live chat. Valuing the employee, the facility features mobile desks, ergonomically designed furniture, specialty food trucks, a fitness center, Zen meditation areas and nursing rooms for new mothers to help guarantee efficient and productive customer care."