Sarine Reports Revenue Rise and Higher Profitability in Q3
November 12, 18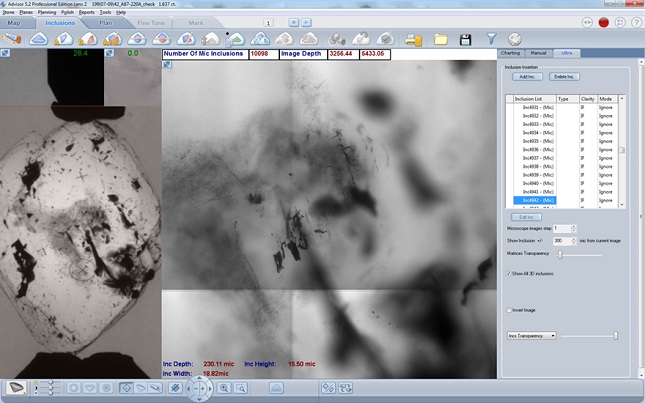 (IDEX Online) – Sarine Technologies reported that group revenue rose 4% to US$11.7 million and net profit improved to US$0.3 million in Q3 2018 despite cyclical weakness in the diamond polishing midstream.
Highlights in the report include:
The Group delivered 13 Galaxy family systems to customers in Q3 2018 and expanded total installed base to 390 as of 30 September 2018

Backed by its growing installed base of Galaxy family systems, the Group continues to see record level of rough diamond scanning activities and is on target to achieve 20% growth in the number of stones scanned in FY2018

Overall recurring revenues represented just under 50% of 9M 2018 revenue; polished diamond retail-related revenues grew almost 20% and contributed over 2% to group revenue in 9M 2018;

The opening of Sarine Profile Japan Service Centre is expected to accelerate the growth of the Group's recurring revenue base in Japan
Prospects
The near term outlook is clouded by the economic and political uncertainties surrounding the trade spat between China and the United States, Sarine said. As demand in the key U.S. market remains robust, any early resolution of this dispute could accelerate polishing activities significantly in the diamond industry midstream going into 2019.
"Even though the volume of rough diamond sales by DeBeers and Alrosa' declined by over 4% on a year-on-year basis, we are still seeing rough diamond scanning activities by the Galaxy family installed base at record levels. In fact, Galaxy related recurring revenues went up by about 6% on the back of the Group's growing installed base of Galaxy family systems despite the seasonal weakness in Q3. We are on track to finish FY2018 with an estimated 20% growth in the number of stones scanned for the year," commented Sarine's CEO, David Block.
In August 2018, the Group opened a Sarine Profile Service Centre in Tokyo for the issuance of Sarine Profile reports for Japanese customers. During the recent International Jewellery Tokyo show, several polished diamond retailers committed to the utilization of service provided by the new center. By bringing the service closer to customers, the Group expects the new centre to boost the growth of its polished diamond retail-related revenue base in Japan.
Besides Japan, the Group is also accelerating market penetration of Sarine Profile with new customers acquired in China, Malaysia and Thailand.