IDI to Again Hold Diamond Auction of Special Stones at HKTDC Show
February 14, 19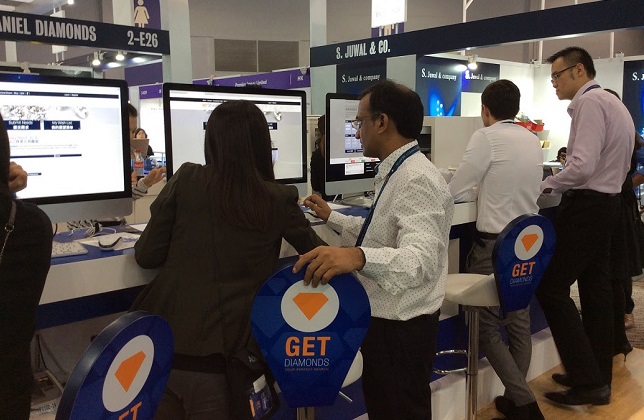 (IDEX Online) – The Israel Diamond Institute (IDI) will hold an auction of special stones at HKTDC's Hong Kong International Diamond, Gem & Pearl Show following a successful pilot event last year.
The auction will be held at IDI's Israel Diamond Pavilion, which this year will host 58 companies. There will also be 10 Israeli companies exhibiting in other locations throughout the show.
This is the second year that the Israel Diamond Pavilion will hold an auction of special stones offered by Israeli exhibitors. The goods will be on view and bids may be placed during the first two days of the exhibition, February 26 – 28. Progress on the bidding will be shown on screens located within the pavilion.
The Israel Diamond Pavilion will measure over 830 square meters and will be located in the Diamond Hall at the AsiaWorld-Expo. The pavilion will feature a visitors' lounge, complete with smartphone charging station and refreshments. For the convenience of buyers, Get Diamonds terminals will offer a computerized database in both English and Chinese of all goods offered by Israeli exhibitors at the show.
The Israeli exhibitors will be presenting diamonds especially suited to Asian markets, with several companies showing very large and important stones and fancy colored diamonds. Moreover, many of the exhibitors will also be showing specially designed pieces of diamond jewelry.
Hong Kong is Israel's second largest market for polished diamonds, representing close to 30% of total polished diamond exports. In addition to this show, IDI organizes national pavilions in three trade shows in Hong Kong every year - in June, September and November. In 2019, for the first time, the Israeli diamond industry is also planning a special show in Shenzhen.
IDI Chairman Boaz Moldawsky is optimistic that this show, the first of the year, will be successful for the Israeli exhibitors. "Last month we held a very successful International Diamond Week, but unfortunately the timing didn't allow many Chinese buyers to participate. We're hoping that after the Chinese New Year buyers will be seeking to replenish their stocks and we look forward to doing business with them. This is a key market for us and we are committed to serving it well. Fortunately we have seen an upswing in Chinese diamond purchases and we are looking forward to a good show."