Couples today have a better idea of what they want in a ring
August 18, 19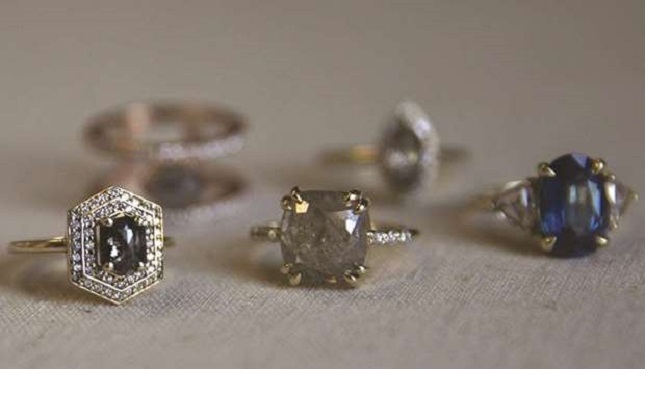 The Gulf Times published an interesting news item, reporting on how couples chose their engagement rings. Here is an excerpt. The full article can be read here.
"When Megan Shoemaker's boyfriend proposed to her in February 2017, he knew better than to purchase a classic engagement ring dominated by a glittering white diamond. Instead, he selected a grey marquise-cut sometimes called a boat-shaped diamond set in sterling silver, because he knew that Shoemaker, a Jeweler's Row designer, would want to customize the rest.
'I'm not a very traditional person, Shoemaker said, tilting her hand to show off tiny diamonds that flanked the grey center piece on her white gold band. She had gotten the extra stones from her mom. 'I just never saw myself with the round, brilliant-cut white diamond, even though they're absolutely gorgeous.
It's just not me. In a continuing trend of bucking tradition, a growing number of young couples are opting for 'alternative engagement rings replacing the standard Tiffany's fare with colored gems, locally designed bands, or ethically sourced stones.
For some, it's a way to save money. Others want to tailor their rings to their personalities. In all instances, it's shaking up the jewelry industry. The rise of Pinterest, Instagram, and Etsy has papered the Internet with glam shots of rings with black diamonds, knife-edge bands, oval sunstone rings, even coffin-shaped stones, shattering the idea of what a ring can look like.
Besides standard white, diamonds come in varying shades of gray, brown, blue, and more tinged by the presence of elements like nitrogen and boron. Galaxy diamonds, flecked with black and white imperfections, have a salt and pepper appearance."