U.S. Jewelry and Watch Rise Steadily in September
November 25, 19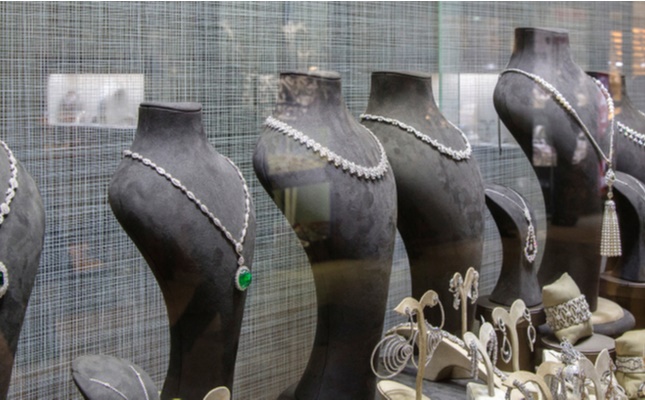 (IDEX Online) - It may be too early for retailers to celebrate a strong end to the year, but with total U.S. jewelry and watch sales up for the third month in a row, it's a good sign that 2019 will end much better than it started.
Sales of fine jewelry and fine watches increased by 6 percent in the U.S. market in September compared to September 2018, as the graph below illustrates. Following a scant 1- and 2-percent rise in July and August, this 6-percent increase marks the strongest results year-over-year in 13 months.
Outlook
With the all-import Thanksgiving shopping weekend that kicks off the holiday shopping period almost upon us, there are high hopes for a strong finish to the year. Every holiday survey is predicting positive gains that should have retailers feeling positive. However, there are indicators that not all is well.
The OECD says the global outlook is unstable. World GDP growth fell to 2.9 percent this year - its lowest rate since the financial crisis - and is expected to remain stuck at 3 percent over the next two years.

Adding to the gloom, the organization says global trade is stagnating and is dragging down economic activity in almost all major economies. "Policy uncertainty is undermining investment and future jobs and incomes. Risks of even weaker growth remain high, including from an escalation of trade conflicts, geopolitical tensions, the possibility of a sharper-than-expected slowdown in China and climate change."
But that's in the future. For the moment, retailers should enjoy what seems to be the start of a meaningful improvement as consumers loosen their purse strings and return to buying jewelry in earnest.