Angola's 2020 Diamond Production to Plunge by Three Quarters
May 17, 20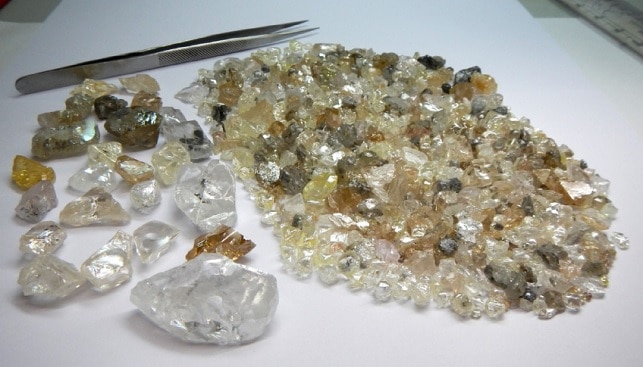 (IDEX Online) - Angola's diamond production will plunge by over three quarters this year, according to the state-run mining company Endiama.
Output from the country's 12 mines totaled 9.2m carats in 2019, grossing $1.26bn, an increase of 10 per cent on the previous year, boosted in part by trading reforms.
But COVID-19 continues to adversely affect the world's fourth-biggest diamond-producing nation and the current forecast is now less than 2m carats, say reports from Chinese media quoting Endiama's CEO Ganga Junior. Original predictions for 2020 were 8m carats.
Predictions before coronavirus were that Angola's production in 2022 would leap to 14m carats, putting it ahead of Canada as the third-biggest diamond-producer.
Mr Junior blamed the dramatic drop in production on the COVID-19 pandemic, but said the company continues to work on its restructuring to increase production.
New reforms introduced in 2018 now allow 120 companies to buy stock from the state-owned diamond marketers Sodiam rather than just eight "preferential customers", as previously, with online bids assessed and agreed by Sodiam and an independent evaluator.
Image courtesy Lucapa