Customs Seize $900,000 Gold Consignment at Indian Airport
October 06, 20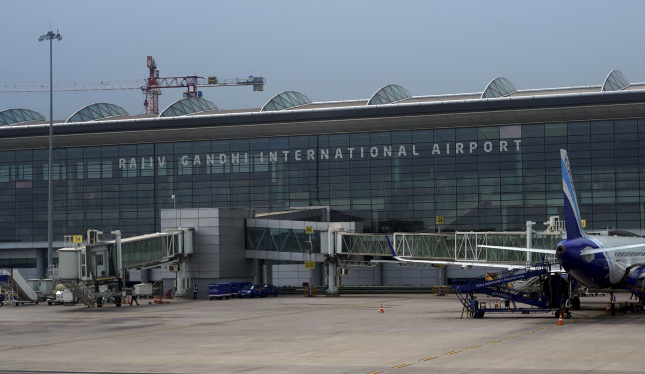 (IDEX Online) - Customs officials in India suspect smugglers after a 21kg consignment of gold was found at a domestic air cargo complex.
Gold bangles disguised as silver accounted for the majority of the haul at the Rajiv Gandhi International Airport in Hyderabad (pictured) on Saturday. There were also foreign-marked gold biscuits weighing 2kg and gold jewelry.
Almost all items are undocumented and uninvoiced, and have been joint valued at more than $900,000. They were destined for Mumbai.
Officers at GST (Goods & Service Tax), the government body probing the find, believe those responsible were trying to evade inter-state taxes.
They say smugglers usually move gold by road, and this is the first time they've uncovered a consignment despatched as domestic air freight.