Alrosa's Busiest Month of 2020 Nets $520m
January 13, 21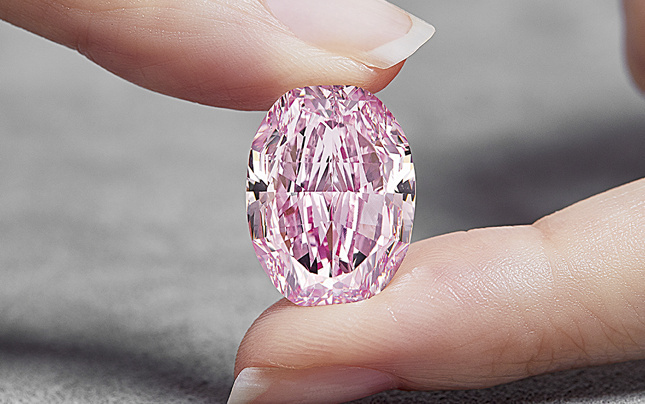 (IDEX Online) - Alrosa sold $521.6m of rough and polished in December, buoyed by the record-breaking Spirit of the Rose diamond, disposal of accumulated stock and strong midstream demand.
The state-owned Russian miner acknowledged today that its busiest month of the year was a one-off, and predicted sales in January would be more in line with usual expectations.
December's sales were up a third on November, and up 43 per cent on December 2019, before the coronavirus pandemic hit.
One factor was the sale of largest vivid purple-pink diamond ever to appear at auction - the 14.83-carat, internally flawless, oval-cut The Spirit of the Rose (pictured). It netted $26.6m when it was sold at Sotheby's Geneva last November.
"Strong sales of rough and polished diamonds by Alrosa in December were driven by the continued strong demand from the midstream as well as by one-off factors," said Evgeny Agureev, the company's deputy CEO
"In particular, revenue from the sale of polished diamonds was additionally supported by the sale of the previously accumulated stock and proceeds from the unique Spirit of the Rose diamond sale."
December sales rough sales were $470.3m, polished $51.2m and the overall total was $521.6m.