Dishwater Diamonds: Why Couples are opting for "Personal" Stones
January 06, 22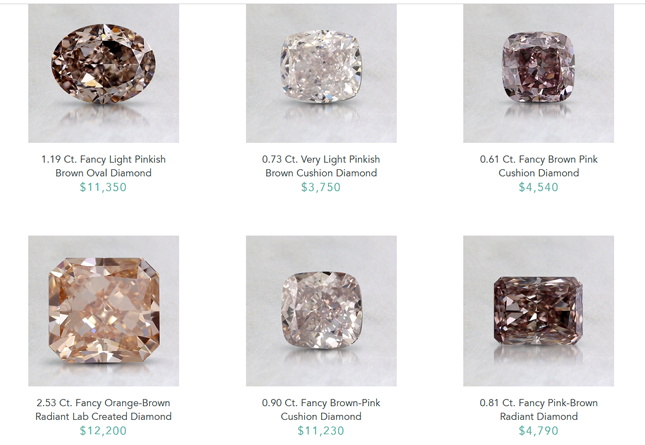 (IDEX Online) - Demand for so-called dishwater diamonds - the browns and grays that have traditionally had less appeal - is growing among couples shopping for engagement rings.
Interest in heavily-included "salt and pepper" stones is also increasing, according to the fashion bible WWD (Women's Wear Daily).
Consumers are being tempted away from jewelers' bread and butter - the solitaire white diamond ring - by price and the desire for a "more personal" stone.
Bridal specialists bridal Brilliant Earth and Blue Nile both carry ranges of dishwater diamonds. Understandably they don't use that term in their marketing.
"This is definitely part of a broader trend in diamonds and diamond jewelry to be more individualistic and innovative," David Kellie, CEO of the Natural Diamond Council, told WWD.
"People who are buying diamonds with inclusions or imperfections generally appreciate that what comes from the earth isn't born perfect."
Pic shows brown diamonds on the Brilliant Earth website