Chow Tai Fook Sales Rise by Almost a Third
January 17, 22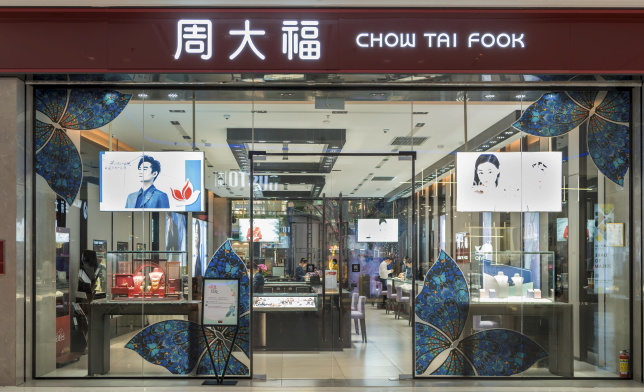 (IDEX Online) - Chow Tai Fook reported retail sales up by 31.1 per cent in Q3 2021 as it opened hundreds of new stores and saw consumers clamoring for gold.
China's largest jeweler by market value said sales on the mainland rose year-on-year by 38.8 per cent, but fell by 8.7 per cent in Hong Kong, Macau and other markets.
Online sales in mainland China increased 74.1 per cent by value and 87.7 per cent by volume in the three months to 31 December.
Chow Tai Fook opened 432 new stores during the quarter, bringing its total to 5,646. It aims to expand to 7,000 points of sale by 2025.
Sales of gold jewelry drove much of the quarter's growth. Same-store sales of gold jewelry and other items rose 23 per cent in China and 47 per cent in Hong Kong and Macau.