Sotheby's to Sell "Out of This World" 555.55-ct Black Diamond
January 17, 22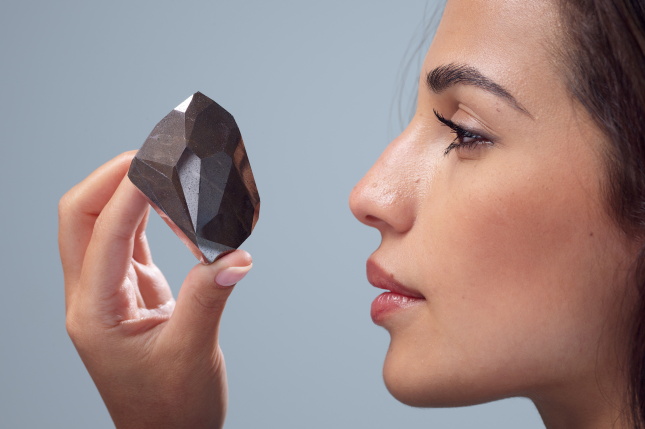 (IDEX Online) - One of the world's largest diamonds - a 555.55-ct carbonado that has never previously been exhibited publicly - is to be sold by Sotheby's in a single-lot online auction.
The stone is thought to have been created from a meteoric impact or a diamond-bearing asteroid that collided with Earth.
"The Engima" (pictured) is the largest fancy black natural color diamond in the world, and was listed as the largest cut diamond in the 2006 Guinness Book of World Records.
It was painstakingly cut with 55 facets, even though diamonds with a black coloration are near-impossible to cut and polish.
The stone will be exhibited in Dubai, Los Angeles and London before the online auction from 3 to 9 February with no reserve. Payment will be accepted by cryptocurrency.
Carbonado diamonds are 2.6 to 3.8 billion years old and extremely rare. They contain traces of nitrogen and hydrogen abundant in interstellar space, as well as osbornite, a mineral uniquely present in meteors.