$100m Bid for World's Biggest Sapphire
January 18, 22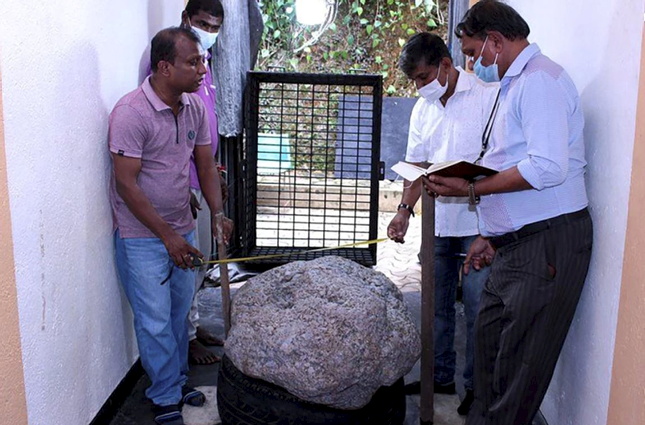 (IDEX Online) - The government of Sri Lanka is said to be considering an offer of $100m for the world's largest natural corundum sapphire.
An unnamed bidder for Dubai wants to buy the monster gemstone - weighing 310 kg (1,550,000 carats) - which was found by workers digging a well in a gem trader's back garden last July.
Lohan Ratwatte, Sri Lanka's state minister of gem and jewellery related industries, may hold out for a higher offer, according to media reports, which say it has been valued at up to $200m. Potential buyers in the United States and China have also expressed interest.
The highest price ever paid for any sapphire at auction is $17,295,796 at Christie's Geneva in 2014 for the Blue Belle of Asia, a 392.52-ct faceted, cushion shape gem set in a necklace.
The biggest single sapphire ever found is the 1,404-ct oval-shaped blue star sapphire, Star of Adam. It was found in Ratnapura - the city where the sapphire cluster was found, in 2015.
Pic shows the sapphire, where it was found last July.