Clash of the Bourses: Bharat and Surat Trade Blows
January 23, 22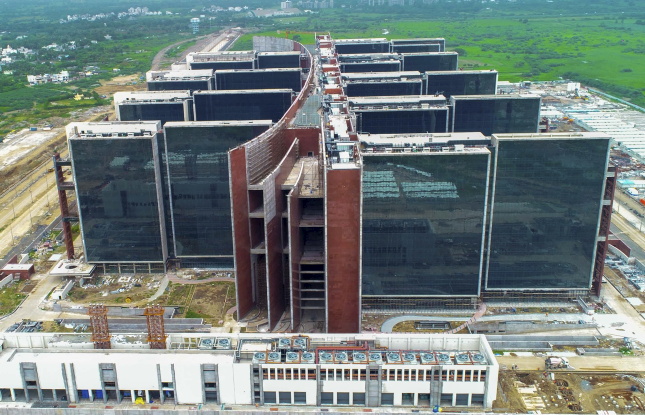 (IDEX Online) - Surat's vast new $355m bourse is facing criticism over "divisive" moves to tempt traders to relocate from the Bharat bourse, 175 miles away in Mumbai.
The Surat Diamond Bourse (SDB), which will be the world's largest office building, with nine 15-story towers, is offering a six-month waiver on maintenance fees and enticements to sever all links with Bharat.
Anup Zaveri, treasurer of the Bharat Diamond Bourse (BDB) told the Mid-Day news website: "Surat Diamond Bourse was just like our brothers, but now they are dividing us traders and creating animosity."
Vallabh Lakhani, chairman of SDB, defended the moves. He told the New Indian Express: "We have come up with this scheme to boost Surat Diamond Bourse business.
"Most of the diamond companies are ready to close down in Mumbai and run it entirely from Surat because of this scheme."
SDB, which was originally supposed to open in January 2020, will challenge the dominance of BDB, currently the world's largest diamond bourse and home to around 2,500 traders.
Recent reports suggest the SDB may be ready for inauguration this April.
Surat has long been the capital of diamond manufacturing, handling over 90 per cent of all the world's gems, but the trade has been centered in Mumbai, a five-hour drive away.
Pic shows Surat Diamond Bourse under construction