Koin Sells over $70m at Dubai Rough Tender
January 23, 22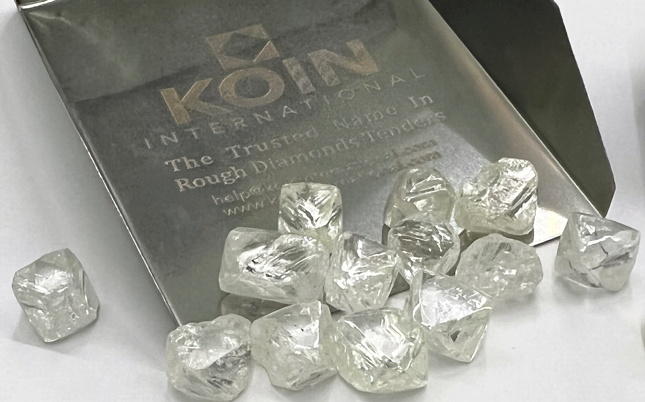 (IDEX Online) - Koin International sold more than $70m of rough at its first tender of the year in Dubai.
It reported "high level of interest" in the 240,000 carats on offer throughout the six-day event.
Koin, which also holds regular sales in Antwerp, sold run-of-mine productions from South Africa, Angola, DRC and Namibia, as well as 10.80ct+ singles, specials and fancy colors.
The sale, at Dubai Diamond Exchange, attracted over 200 companies.
"Bidding depth and pricing was very competitive and reflected the high level of interest throughout the sale," said CEO Adam Schulman.
Pic show 5-10ct stones from Angola at the Koin tender