Alrosa Sells More Diamonds to Russian Investors
May 19, 22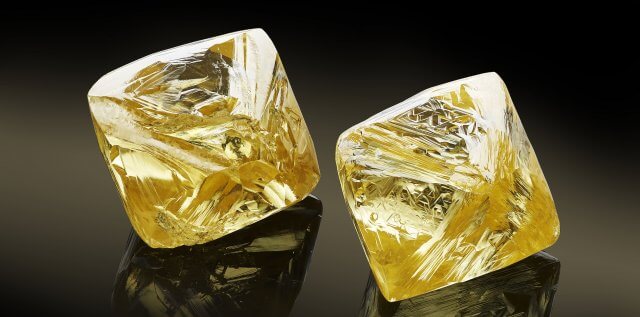 (IDEX Online) - Alrosa's sales of high-value diamonds to wealthy investors in Russia have increased significantly since sanctions and hard currency restrictions were imposed.
The miner, part-owned by the government, launched its Diamond Exclusive program, in partnership with private banks, three years ago.
Instead of selling its largest and clearest fancy color stones and colorless gems over 3-cts at professional tenders, it is polishing them in Moscow for direct sale to investors.
In a statement to Tass, the state-runs news agency, Alrosa said: "Starting from March, interest towards this program has grown several times, as people looking for investment vehicles amid hard currency restrictions consider investing in diamonds similar to investing in gold."
In January, before Russia invaded Ukraine, Alrosa said it was planning to roll out the arrangement beyond Russia.
"Since our Russian experience demonstrated great interest in Alrosa diamonds by high net worth individuals, we plan to extend the program to the international market," Alrosa said at the time.
Meanwhile, Russia's Ministry of Finance is expected to relax rules governing the sale of rough and polished diamonds in the domestic market.
Generic pic of yellow diamonds