Quarter of Surat's Diamond Workforce on Unpaid Leave
May 22, 22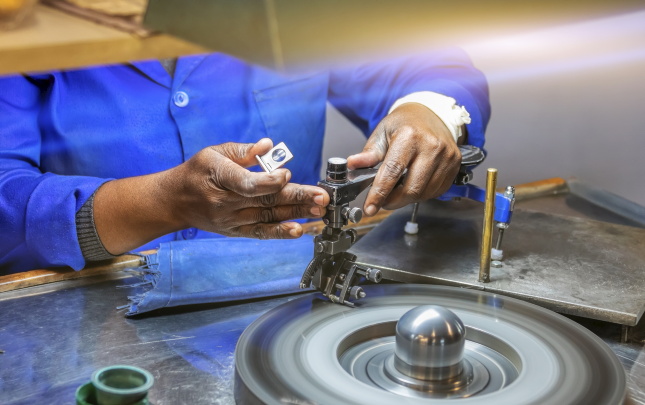 (IDEX Online) - About 250,000 diamond workers in Surat have been put on two weeks' unpaid leave as rough supplies are squeezed by sanctions and banking restrictions against Alrosa.
The Russian miner normally accounts for around 40 per cent (by volume) of the diamonds that are cut and polished in the Indian hub.
"The units have been reducing working hours from 12 to eight and had given two days off to workers every week," Ramesh Zilariya, president, Diamond Workers Union, Gujarat, told the Economic Times.
"They thought that the supply side will improve if the government intervenes. But with the US expanding sanctions, they have now asked the workers to go on leave for 15 days, beginning May 16."
An estimated 1m workers are employed in Surat's diamond sector, cutting and polishing over 90 per cent of the world's stones.
Many factories have already been working shorter weeks - down to three days a week in some cases - shorter days - down from 12 hours to eight - or closing completely.
The Diamond Workers Union is seeking financial aid for the diamond workers.