Employee Hit with Gun in Jewelry Raid
November 30, 22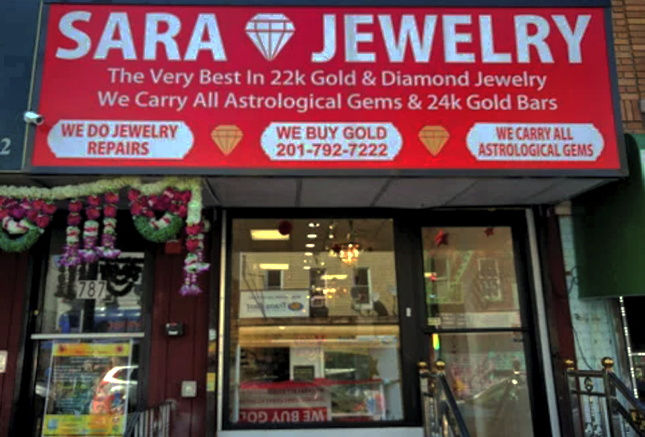 (IDEX Online) - A jewelry store worker was struck on the head with a gun during a violent $500,000 raid.
Police are hunting five masked men responsible for a smash-and-grab robbery at Sara Jewelry (pictured), in Jersey City, New Jersey, USA.
The raiders smashed display cases, stole jewelry and escaped in two getaway cars waiting outside.
They forced one woman employee at gunpoint to open the safe, and struck another on the head with a gun.
Store owner Waheed Akbary said they took $480,000 of jewelry and a bag of $20,000 cash.
So far no arrests have been made.