Hammer Raiders Steal $2m of Engagement Rings
January 24, 23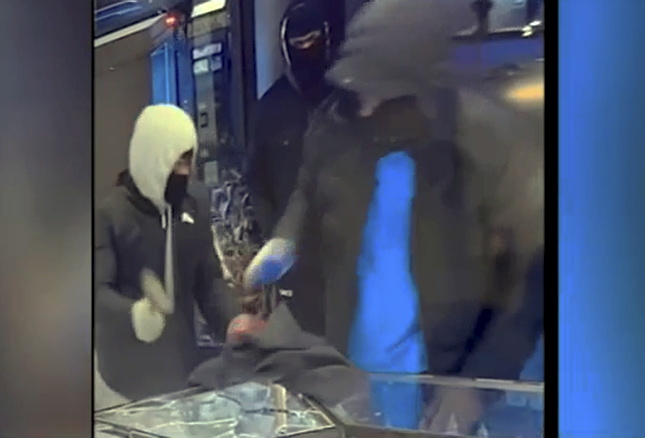 (IDEX Online) - Hammer-wielding raiders fled with $2m of jewelry after smashing display cases of diamond engagement rings at a store in Brooklyn, New York.
They threatened to shoot a worker - although no gun was seen. Staff and customers were physically unhurt, but were traumatized.
Irina Sulay, owner of Facets Fine Jewelry, in Park Slope, buzzed one man in and two others followed.
"He reached in his pocket…and says 'this is how you use a hammer' and he just started banging," she told news channel WABC.
The gang took around 100 rings and the raid was over in just 38 seconds.
Sulay said she and her all-female staff would be hiring a security guard. She has shared surveillance footage in the hope it will lead to the suspects being arrested.
Grab from surveillance footage