Winners and Losers in $100m Jewelry Superseller Stakes
June 01, 23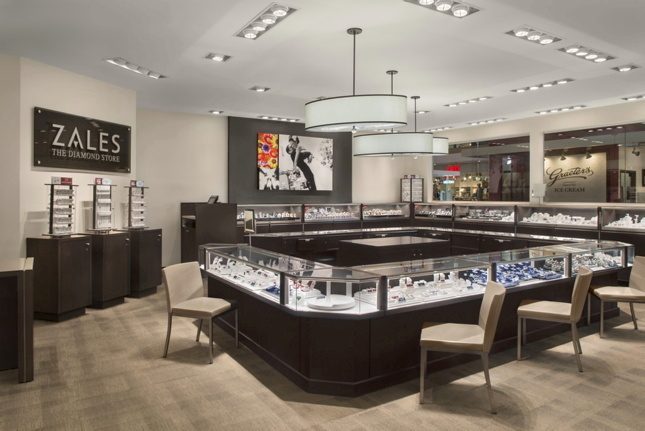 (IDEX Online) - Signet remains by far the biggest-grossing jeweler in North America, according to
National Jeweler
magazine's annual State of the Majors report on $100m supersellers published yesterday.
Total sales of watches and jewelry at its 2,854 outlets and online were $7.29bn during 2022 - more than double the revenue of second-placed Walmart ($3.38bn).
Richemont, the Swiss luxury conglomerate jumps from sixth place last year to third, with sales up over 20 per cent to $3.37bn.
Amazon, Costco and Macy's - listed in third, fourth and fifth place last year - all slip down the rankings to fourth, sixth and seventh place respectively, despite increased revenues.
Pandora slips from seventh to ninth place. LVMH, Nonatum and Bucherer all move up.
A total of 36 retailers - down two on last year - were assessed as having sales of $100m or more in North America by researchers for the magazine, based on the most recent available figures.
Pic shows a Zales store, part of the Signet empire