Complicated Women
February 05, 15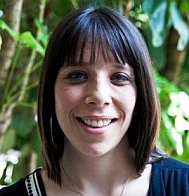 Bloomberg.com recently ran an interview with Juan-Carlos Torres, the CEO of Vacheron Constantin. In the article, Torres said that his company, the oldest Swiss watchmaker in continuous operation, plans to shift its women's watch design focus from diamonds to "complications" or the internal workings of a watch – seemingly, that is, from style to substance.
While this is bad for the diamond industry, and we can only hope that this is not the beginning of a serious trend, I would argue that there is something very positive about what Torres is saying about making women's watches more like men's watches, even if the way he comes over in the article seems a little patronizing. ("The ladies like it, it's like a piece of art," he is quoted as saying about the first female model of the Harmony Chronograph line. With a price tag of $81,000, the watch features 1.2 carats of diamond on the bezel.)
On the other hand, it is troubling (albeit not surprising) to learn that there is such a male/female divide in watchmaking and that up until now, the thinking behind women's watches has been that they are merely decorative while men's watches are functional.
But here's the thing. Do women really want their watches to come with more features and complications or do they prefer to keep things mechanically simple, leaving their watches in the jewelry not timekeeping category?
The Vacheron Constantin exec implies that it comes down to an issue of wealth and that the company is just responding to its female clientele. "Women want mechanics," Bloomberg quotes Juan-Carlos Torres as saying. "They are asking for more now. We have to answer to their demand. For us, the next target in the future is to avoid diamonds and focus on complications."
I can't speak for all females, and as a person who doesn't even wear a watch, I am not sure I can really speak for anyone at all, but I am not particularly interested in having a watch that tells me the phases of the moon, the time in a place other than the one I am in or a calendar that adjusts for leap years. Nor can I exactly see myself sitting with a group of female friends and talking about the specific features of our watches. But perhaps I am just falling into traditional female thinking of just what a watch is.
The truth of the matter is that whether watches should be more or less complicated is not really the issue. The issue is that at last one company is moving away from the clichéd "diamonds are a girl's best friend" mode of thinking, which we just can't seem to rid ourselves of.
The much talked about advert from Dairy Queen, which debuted on Sunday during the Puppy Bowl (an American Planet program that mimics the Super Bowl using puppies) perfectly parodies this type of patronizing thinking about women and jewelry. It captures with such accuracy the syrupy sweet advertising that companies insist on using and that I really wish they wouldn't. (By the way, Dairy Queen is owned by Berkshire Hathaway, which also owns Ben Bridge Jeweler, Borsheims and the Richland Group, so it was taking a good natured swipe at itself.)
At the end of the day, the question of what women want is complicated, but one thing they certainly don't want is to be patronized.
With thanks to Chaim Even-Zohar for bringing the original article to my attention.
Have a great weekend.