Undisclosed Lab-Grown Diamonds Strike Again
February 26, 15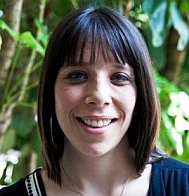 In a story that seems to be repeating itself on a regular basis, the specter of undisclosed lab-grown diamonds has struck again. This time, some 110 stones, each weighing 1.28 carats were discovered in the Gujarati manufacturing city of Surat.
The discovery came not long after the Surat Diamond Association (SDA) and the Gem and Jewelry Export Promotion Council (GJEPC) organized a seminar in Surat to spread awareness about lab-grown diamond detection techniques to the city's diamond manufacturers and traders.
But the discovery is hardly surprising. Last month, reports came of messages circulating on social media about a number of leading Indian diamond companies that were said to be involved in mixing lab-grown and natural diamonds.
In response to those rumors, the GJEPC and SDA issued a joint statement warning of legal action against those caught selling undisclosed mixed diamonds in the market.
"Certain unscrupulous elements have created havoc in the industry...It's a calculated move to tarnish the image of leading diamond companies. We request the diamantaires in India and industry people across the global to stay away from such rumors," said GJEPC chairman Vipul Shah, as quoted by The Times of India (TOI).
This led to an industry meeting at which it was unanimously decided to initiate stringent legal action against those caught selling lab-grown diamonds mixed in with natural diamonds and for those companies manufacturing lab-grown diamonds without disclosure.
"We want the government to frame a special law for such illegal practice to stop people from indulging in such activities," said SDA president Dinesh Navadia.
According to the latest reports coming out of the Indian media, large quantities of HPHT diamonds are making their way into the country and now the small diamond polishing and cutting areas of Gujarat, specifically Saurashtra, which is located on the Arabian Sea coast, and northern regions, are going to be coming under scrutiny.
TOI asserts that these stones, which come from China, are being polished in small diamond cutting units – often in private houses – in districts such as Palitana, Visnagar, Visavadar, Gariyadhar, Gadhda, Bhavnagar, Amreli, Savarkundla and Bhavnagar.
In fact, there could be somewhere in the region of 4,000 small and medium-sized diamond units in these areas that are processing synthetic diamonds for traders in Surat and Mumbai, according to the paper.
That's a lot of people doing a lot of polishing. However, there is a big gap between someone manufacturing diamonds in what sounds like something out of a 19th century novel about sweatshops and piece workers, and the companies selling these stones.
Given that lab-grown diamonds have an identical make up to mined diamonds, I can only assume that to a small polisher working to support a family, there is absolutely no difference between polishing a lab-grown and a mined stone.
However, just because you can – at least in theory – get away with mixing lab-grown and mined stones (especially in the smaller sizes) doesn't mean it should be attempted. There is no excuse whatsoever for failing to disclose lab-grown diamonds, there is no excuse for concealing the truth from a trusting public and there is no excuse for trying to outsmart organizations and industry bodies that are working extremely diligently to regulate such trade.
I can only hope it is not the workers in the 4,000 or so polishing units that end up paying the price for others' dishonesty and that those who are polishing synthetics continue to do so for diamantaires and companies who are fully transparent about their product.
Like it or not, synthetics are not going away. There is a place for them in the market, if only those few people who give the industry a bad name – no matter in which country they are located – could get past being dishonest and start working to emphasize the positive aspects of their product rather than always dragging lab-grown diamonds down with them.
Have a fabulous weekend.