Thinking Out of the Jewelry Box
August 20, 15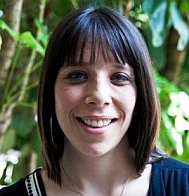 We recently ran a very informative piece by IDEX Online Research Analyst Ken Gassman in which he examined the potential jewelry selling landscape following the United States Supreme Court's decision to legalize marriage equality, which is a definite must read for anyone who hasn't yet had the chance to peruse it.
While Ken argues – based on his research – that the SCOTUS decision is not necessarily going to shift the retail barometer too far when it comes to jewelry buying, this is still a market worth looking into and worth trying to develop. It just looks a little different from the "traditional" wedding market.
In its annual survey (which it released in June), wedding expert The Knot highlights a range of issues and considerations that jewelers looking to break into the LGBTQ market should consider.
First up, lingo. The Knot LGBTQ Wedding Study revealed that 95 percent of couples surveyed refer to this occasion as a wedding, as opposed to a commitment ceremony or civil union. This is a big shift from the 82 percent who named it such in 2014. Attitudes and nomenclature are developing on all sides of this relatively new issue.
In addition, 96 percent of couples surveyed do not think of their wedding as a "same-sex wedding" but just as a wedding.
Most importantly for jewelers, 95 percent of couples agree that vendors need a way to communicate that they're LGBTQ friendly, with 81 percent of couples looking to vendor reviews when seeking LGBTQ-friendly wedding vendors. If this is a market you want to break into, you might have to do more than just wait for customers to come and find you – you might have to go out and actively find them.
And there is great potential, with just 56 percent of men and 76 percent of women saying that they exchanged rings upon their engagement. It turns out, also, that people are not really planning ahead. Only 36 percent of men and 56 percent of women exchanged rings at the time of the actual proposal, with 20 percent going shopping after they were already engaged.
In terms of the proposal itself, 57 percent of men and 69 percent of women said they had a formal proposal, with a whopping 71 percent saying that their partner popping the question came as a surprise.
While engagement rings might not have taken off (yet), 97 percent of couples exchange wedding bands at their ceremony, so jewelers should definitely be doing their best to pursue this niche.
Of the people surveyed, 70 percent said they would be walking down the aisle; men are nearly three times more likely to walk down the aisle together, whereas women prefer a friend or family member escort.
While Ken's research points out that LGBTQ couples do not tend to gift jewelry to their wedding party (because there usually isn't one), jewelers could definitely try to promote the idea of a jewelry gift for the person escorting them down the aisle or for the officiant conducting the wedding. To be clichéd, it just takes thinking out of the jewelry box.
In general, LGBTQ weddings are small, intimate affairs – men have an average of 77 guests and women have an average of 71 guests; nine out of 10 LGBTQ weddings have fewer than 150 guests, but that doesn't mean they are being done on a budget; far from it. Men spend an average of $15,992 on their weddings, compared with $13,055 for women while 23 percent of men and 21 percent of women spend more than $20,000.
Also worth remembering is that unlike the traditional bride and groom, LGBTQ couples tend to pay for their wedding themselves (85 percent of men and 79 percent of women pay for the majority of the wedding), meaning the only people they have to please is each other.
Have a fabulous weekend.