Luxury Goes Digital
September 10, 15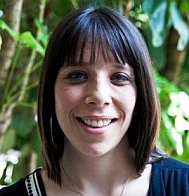 As Apple ramped up to the launch of its iPhone 6s yesterday, some Apple-related news that could be beginning of a sea change in the jewelry industry quietly took place.
While perhaps not quite as big as the new 12.9 inch iPad, the news that LVMH has hired Ian Rogers to be its new head of digital – officially, chief digital officer – is an important step as the luxury group moves to more fully embrace e-commerce and everyone's new favorite – m-commerce (mobile commerce).
And in case you haven't heard of him, Rogers helmed Beats Music before the company was bought by Apple last year. After the purchase, he joined iTunes as a senior director and oversaw the radio side of Apple Music.
To quote Reuters, Rogers' hiring, "marks one of the most high profile hires from the digital industry as fashion, jewelry and cosmetics brands race to build up teams able to engage online customers."
In reporting the news, The New York Times pointed out that the move was "the latest in a series of personnel moves between the luxury and technology industries, and it underscores the extent to which the two sectors are competing and collaborating," although the moves up until now have tended to flow the other way around, with talent leaving the luxury industry for the digital one.
As Bernard Arnault, chairman and CEO of LVMH, declared, "I am happy to welcome Ian into our group to strengthen our digital ecosystem. He will…take the Houses to the next level and explore new opportunities for the group in the digital sphere. Ian will bring his extensive experience in high-end digital ventures and his innovation-driven spirit to develop LVMH leadership in the digital luxury field."
This is something we have been talking about for so long – how to compete with other luxury industries, which are all fighting for the same share of the disposable income pie.
In its Watches and Jewelry 2014 report, L2, a "benchmarking and education firm, helping member brands shape their digital roadmap and achieve greater ROI on human, creative and financial capital," said that the gap between digitally savvy brands and digital non-participants widened last year."
With any luck, we will soon see an enticing new digital strategy rolled out across the various LVMH jewelry brands, which include Bulgari, Chaumet, Fred and, of course, De Beers Jewellery; not to mention from other companies that will, hopefully, realize that the time for taking digital media even more seriously than they already do is well and truly here.
Have a fabulous weekend.