When Not all That is Gold Glistens
October 01, 15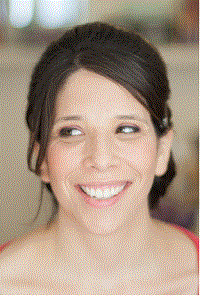 It's October 1 and while certain parts of the world are gearing up for the upcoming holiday season (yes, it's on its way!), today marks the start of the Golden Week in China. Marking the day the Communists officially came to power the holiday was instituted in 2000 and was designed to give workers a week off, allowing them to travel, visit family and, ultimately, boost the domestic economy.
At least, that was the original plan. These days, many increasingly wealthy Chinese, of course, use this opportunity to travel a little further afield and the week-long break has become something of a shopping boost for luxury destinations such as Hong Kong and Singapore.
This year, however, the potential gold could be somewhat tarnished following the stock market drop, the devaluation of the yuan and the anti-corruption campaigns that have seen spending on luxury goods drop.
Overall, according to the China Market Research Group (CMR), luxury spending over the National Day holiday will be a lackluster low-to-mid single-digit growth. The positive news is that brands with products more linked to personal use – including jewelry – will see stronger growth, although growth in gifting categories – including watches – will be weaker.
And it's the traditional shopping destinations, especially Hong Kong, that might be taking a hit.
Hong Kong is already facing something of a downturn in its luxury sector, with a number of retailers located on the prestigious Russell Street, including Chow Tai Fook, Burberry Group and Kering SA (owner of the Gucci brand), asking landlords to lower their rents on existing properties due to declining sales. Watch brand TAG Heuer closed its store on the prestigious shopping street citing high rents and declining traffic as the cause.
The latest statistics from the Hong Kong Retail Management Association show that sales of jewelry, watches, clocks and valuable gifts sales fell 15.9 percent in the year ending June.
But it's not all doom and gloom. While Chinese tourists are turning their backs on the traditional destinations, they are increasingly targeting Japan, capitalizing on the cheap yen, and are visiting countries farther afield. This year, they are also taking advantage of the long holiday, which has been lengthened by last week's Moon Festival, to travel to Europe and the US.
"In recent years more than 50 percent of Chinese consumers have travelled during the October Golden Week. That's close to half a billion Chinese yearning to buy authentic luxury brands without the high price point, import and consumption taxes," reports Luxury Daily.
In fact, according to the website, worldwide, Chinese consumers are responsible for 27 percent of luxury goods sales, 80 percent of which are made outside of the mainland.
The UK, for example, can look forward to an extra £600 million ($908 million) to trickle down to the high street, according to retailgazette.co.uk. This represents an 18-percent increase over the past two years.
So, while the gold may be slightly tarnished in some places this year, there should still be plenty to go around.
Have a fabulous weekend.