Shop Until you Drop on November 11
November 12, 15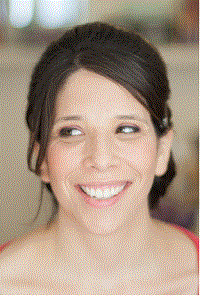 Did you miss it? Did it pass you by? Did you spend November 11 commemorating the end of the First World War rather than shopping? If so, you are not alone, but it might be one the last times 11.11 takes place without you getting out your credit card.
November 11 has been designated Singles Day and has rapidly become the biggest shopping day of the year – at least for Chinese consumers. Recently, however, the shopping frenzy has been migrating worldwide and November 11 is rapidly turning into a day of sales, shopping and retail therapy the world over.
Singles Day was created by single students at Nanjing University in China back in the pre-digital age of 1993 as a type of anti-Valentine's day; one on which people could treat themselves to some retail therapy. The "modern day" 11.11 Shopping Festival was launched by the Alibaba Group in 2009 with just 27 retailers and has evolved into a retail day that is becoming as ubiquitous as Black Friday or Cyber Monday, but far more lucrative.
Last year, consumers spent $9.3 billion through the group, up from $5.8 billion in 2014 (in comparison, online sales on Black Friday promotions totaled $6.56 billion, according to research firm eMarketer). This year, however, that record was smashed with sales surpassing $5 billion in the first 90 minutes of event.
By the end of the event, consumers had spent more than $14.34 billion. At its peak, there were more than 140,000 transactions per second.
Importantly, 68.67 percent of those sales were carried out by mobile phone, proving the growing importance of mcommerce.
But, while the event may have started in the Far East, it was not just Chinese consumers looking out for bargains. Last year, buyers from 217 countries and regions participated in the event – including online jewelry retailer Blue Nile – which was among the 27,000 brands that took part in the shopping festival through its virtual storefront on Alibaba's Tmall Global platform.
This year, many more international brands were hoping to reap the benefits of Singles' Day with retailers such as Bergdorf Goodman, Neiman Marcus, Nordstrom, Saks Fifth Avenue and Bloomingdale's taking part for the first time through Dealmoon.com.The site publishes luxury brand deals in Chinese and in English and receives more than 13 million monthly viewers, according to LuxuryDaily.com.
This year Alibaba said it was focusing on furthering its mission and globalization strategy, with more than 50,000 brands and merchants participating in the event, including over 10,000 international brands from 25 countries.
"Singles' Day is definitely becoming a topic of conversation in the US," said Dealmoon's co-founder and CFO Jennifer Wang. "Retailers are very much paying attention to the holiday and savvy retailers have been providing offers for a few years now."
Coming at the start of the holiday shopping season, Wang told LuxuryDaily that Singles Day offers retailers a chance to gauge the response to potential Black Friday or Cyber Monday deals.
Further proof of the importance of the Chinese market – and possibly Singles Day – to the US retail sector is that the Alibaba Group rang the Opening Bell (albeit remotely) of the New York Stock Exchange on, you guessed it, November 11.
"Alibaba is honored to ring the Opening Bell from Beijing in celebration of our 11.11 Global Shopping Festival," said Jack Ma, executive chairman of Alibaba Group. "This day is not just the largest shopping day in the world, but a demonstration of the scale and impact of our global ecosystem. This festival is a thermometer for the Chinese economy, allowing the world to see the consumption potential of China and the future opportunities for SMEs around the world."
China's economy may be underperforming, but Singles Day proves that with savvy marketing and the correct infrastructure, there is no end to what consumers are willing to spend. Let's hope that the retail season in the rest of the world – especially in the all-important US market – takes note, and keeps pace.
Have a fabulous weekend.