Telling Stories this Holiday Season
December 03, 15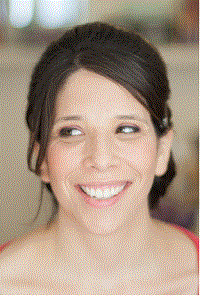 We all know the importance of storytelling when it comes to getting consumers on board with expensive purchases.
As Rio Tinto – which has the simply, but effectively named "Diamonds with a Story" strategy – says, "Today, diamond jewelry's appeal lies in its ability to tell a story. Our captivating stories appeal to a range of evolving consumer tastes, offering innovation and design that put the romance back into diamonds."
Other companies are also increasingly turning to the storytelling strategy to make their goods appeal to a wider audience – and what better way to do it than through new media.
Swiss jeweler Piaget, for example, is asking visitors to its website to discover "The Magic of Piaget." Through a series of engaging short videos, the luxury retailer not only details the Piaget story, but also a range of its beautiful diamond products.
The videos are also available on Instagram, a site that is increasingly gaining relevance as a means of corporate social communication. "Social media continues to be incredibly impactful, especially in the United States, and Instagram is currently a leader in the social space," said Thomas Bouillonnec, president of Piaget North America, as quoted by luxurydaily.com.
"Instagram allows us to reach fans of luxury with creative messages that can differ from traditional advertising," he said. "We can share 'behind-the-scenes' moments and evoke a story on this platform that might not be seen elsewhere."
This holiday season, Bulgari is sticking with the story of its Italian heritage with a microsite that allows visitors to "travel" to spots within the magical city of Rome. "Explore Rome's most beautiful places and discover how they inspired Bulgari's iconic products," the site says.
Journeying around the site, gives users the chance to "find" jewelry hidden throughout the city and also to send virtual "wishes" through social media, spreading the Bulgari story far and wide.
In fact, Bulgari is so closely tied to Rome that the company has donated somewhere in the region of $1.7 million towards the restoration of the famous Spanish Steps. "Rome has always been the number one source of inspiration for Bulgari so it is right to give back to Rome what Rome has given Bulgari," CEO Jean-Christophe Babin said as work began on the project back in October. Talk about telling a story!
Cartier has gone all out on its diamond-oriented storytelling this holiday season. Its "Cartier Diamond" movie is a modern take on the classic 1953 film Gentlemen Prefer Blondes in which Marilyn Monroe famously sang Diamonds are a Girl's Best Friend.
The film is not only an homage to diamonds, but also to the city of Paris and some of its most famous sites, including the Eiffel Tower, which seems like a particularly fitting story given the recent events in the French capital.
There are just so many stories about diamonds that should be told – not just in the expensively edited, slick videos of the luxury brands, but by everyone involved in the production and sale of these beautiful stones.
Rio Tinto yesterday announced the discovery of one of the largest diamonds ever found in Canada. The 187.7-carat stone, called "The Diavik Foxfire" was found in the Northwest Territories. But the stone also has another name - Noi?eh Kwe, which honors the Tlicho land and people.
"I am very pleased that this has been named to honor the area of the caribou crossing, as this has been important to the Tlicho since time immemorial," said Grand Chief Edward Erasmus from the Tlicho government. What a story.
Or, how about the 23.16-carat diamond found at the Williamson mine in Tanzania? What a backstory Petra Diamonds could have for that stunning gem.
And what truly amazing stories there could be behind the large diamonds discovered recently at the Karowe Mine in Botswana. Talk about the backstory the mine could come up with for the special gems sized 1,111, 813 and 374 carats.
People love a good story. It makes them not only feel connected to a brand or product, but also has the power of making them seem more trustworthy.
What stories are you going to tell this holiday season?
Have a fabulous weekend.