Second-Hand, Does Not Mean Second-Rate
March 17, 16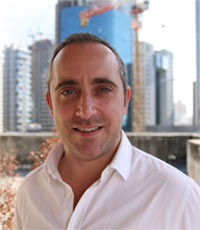 We are all guilty of it, aren't we? So many of us (myself certainly included) enjoy the feeling of being the first person to own a particular item, be it a book, a shirt, pair of shoes, a watch or even a car.
We want to be the first to turn that page, feel the cotton against our skin or enjoy the sensation of cold metal on our wrist. In the case of a car, we want to be the first to sit in that driver's seat, fiddle with switches and enjoy the tactility of the leather or plastics – providing us with a feeling that somehow this machine was designed specifically with us in mind.
We tend to feel that way about jewelry too, believing or being encouraged to believe through clever marketing and advertising that only new will do. Articles and blog posts galore have been penned on how difficult it can be to resell an engagement ring from a broken engagement or a wedding ring after divorce or in some cases bereavement. Are we not quite a savvy lot in this hyper-technological 21st Century? And yet, we are prepared to believe the basest and wildest of superstitions about "curses" that accompany jewelry from dissolved relationships or unions.
And even if a piece of diamond jewelry does not end up on sale at a retailer for one of the reasons outlined above, there is still some reticence on behalf of consumers to purchase a pre-owned item.
De Beers' announcement this week that it is rolling out a re-selling platform is a really wise move. The International Institute of Diamond Valuation (IIDV) has been set up to take some of the mystique out of buying on the secondary diamond market. It hopes that it will be able to offer consumers more accurate and attractive prices, while increasing the transparency in the reselling process. This is such positive news, because one of the most consistent complaints leveled against the secondary diamond market is its opacity, coupled with consumer confusion that ticket prices are not always so dissimilar from regular retail.
From an industry perspective, one of the most gratifying aspects is that De Beers seems to have really listened before launching IIDV – running an 18-month pilot program, which it kept tweaking, until it felt that it had found the right balance between the needs of both retailers and consumers. One of the ways this is manifested is in the ease with which items can be appraised and sold.
So, how does it work? Well, there are two selling channels available to consumers – either online or at an approved (and in the initial stages, Forevermark) jeweler. Both streams accept diamond jewelry or loose diamonds, and whether the product is shipped off for evaluation at the lab or a jeweler evaluates it, the consumer will be provided with a Market Price Quote. At that stage, customers can either chose to accept or reject the offer.
Another hoped-for byproduct of the platform is that it will strengthen the relationship between retailers and consumers. Despite recent healthy fine jewelery and watch sales figures coming out of the US, the industry is still losing too many long-standing community jewelers. By offering a reselling service in tandem with their existing activities, jewelers will be able to attempt to build customer loyalty, deepening and widening customer relationships and supporting repeat business.
De Beers' famous advertising slogan said that "A Diamond is Forever," yet as consumers we haven't always practiced what we've preached. Why should a diamond lose any intrinsic value because it was once worn by somebody else, or because one jeweler thought it should be set one way and another had different designs?
I understand that diamonds are an emotional and sentimental purchase and perhaps logic sometimes flies out of the window when we bear that in mind. However, I think that recycling, reusing or reselling jewelry is a brilliant idea and hope that it really catches on.